Franken Calls for Big Tech Algorithms to Be More Transparent
By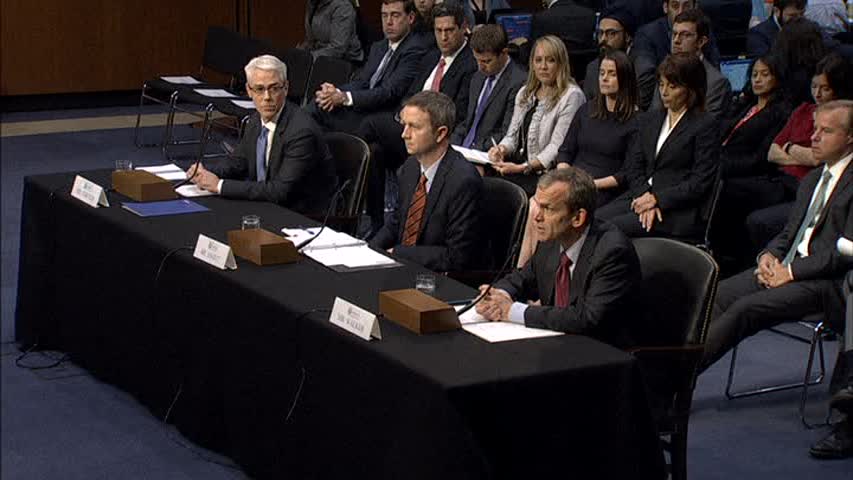 Senator Al Franken called for more transparency into how Alphabet Inc.'s Google, Facebook Inc. and Amazon.com Inc. choose what news and products users see and said lawmakers should investigate the biggest internet platforms.
"There are so many anti-competitive practices that you've seen these platforms engage in," Franken, the top Democrat on a technology-related subcommittee, said in an interview Wednesday. 
Franken's comments come a week after Google and Facebook underwent questioning before three congressional committees over Russian use of their sites to try to influence the 2016 election.
Franken, of Minnesota, spoke on the margins of a conference organized by the research group Open Markets Institute, which favors tough antitrust enforcement and has called on the Federal Trade Commission to halt all acquisitions by Facebook.
While Franken stopped short of endorsing that position, he said "there does need to be more transparency" into the algorithms that platforms use to show news and products to users.
Franken also delivered a speech to the group in which he compared the power of the big tech platforms to that of internet-service providers, or ISP's, to "pick and choose which content reaches consumers and which doesn't." Franken supported a rule change designed to deny the ISP's such control.
"Facebook, Google and Amazon, like ISP's, should be neutral in their treatment of the flow of lawful information and commerce on their platforms," he said.
Before it's here, it's on the Bloomberg Terminal.
LEARN MORE