Argentine Unions Agree on Labor Reform Bill, Macri Says
By and
Unions agree on about 90% of proposed labor reform bill: Macri

Bill proposes cutting severance costs for companies 40%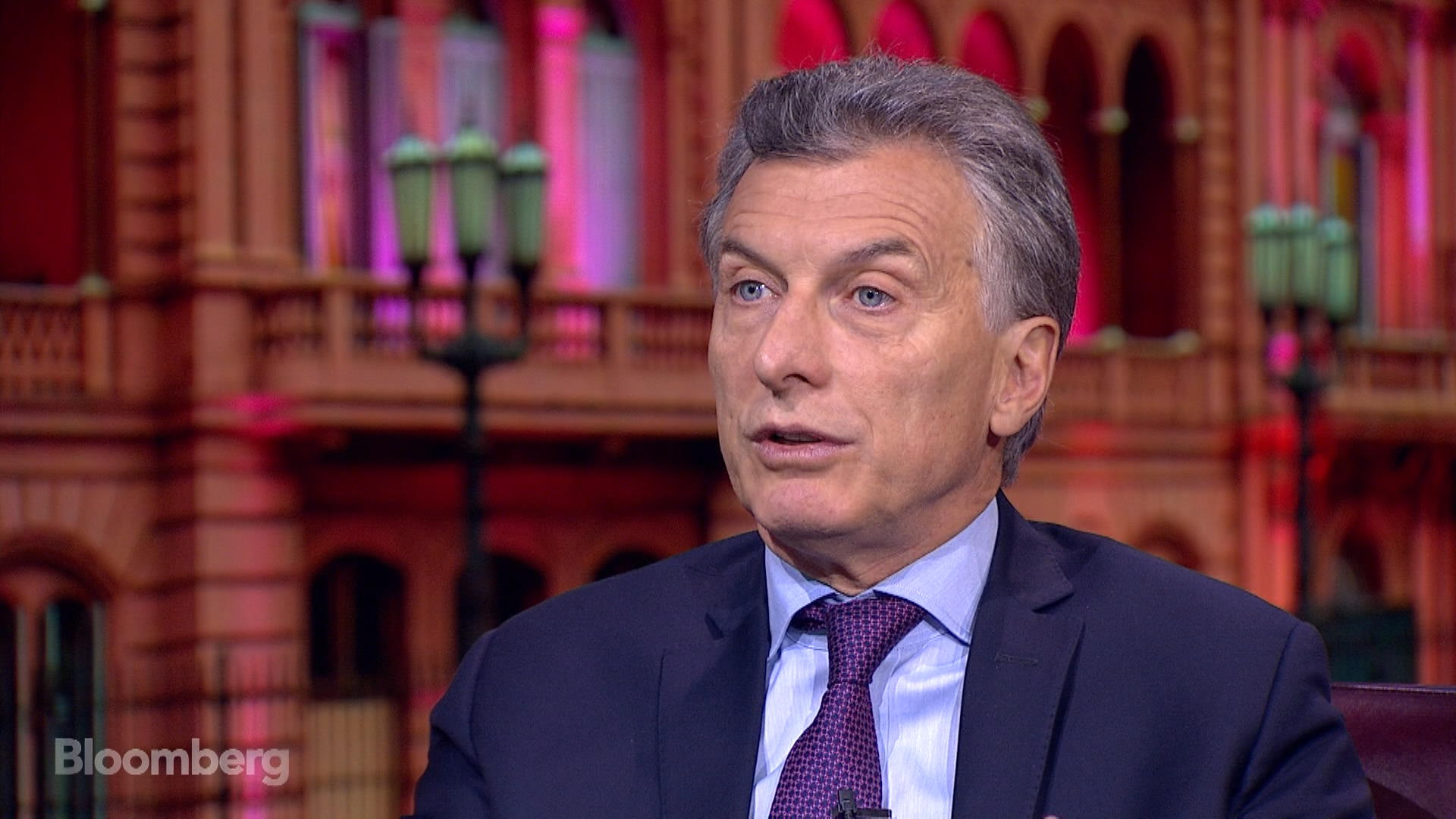 Argentina's leading unions have reached an agreement on a labor reform bill with President Mauricio Macri that seeks to reduce labor costs in order to attract foreign investors.
The bill will be sent to congress next week and will reduce severance payments 40 percent and eliminate other perks, according to a person with direct knowledge of its contents. Macri said in an interview Tuesday in New York that union leaders have agreed on the majority of the bill's proposals.

"The only message I had from my chief of cabinet yesterday night was that we had agreed in more than 90 percent of the proposals," Macri said.
Lowering the cost of doing business in Argentina is a key point in reforms Macri has proposed since a strong showing by his alliance in mid-term elections last month. The agreement was reached with the three leaders of the CGT, the umbrella organization for Argentina's main unions, the person said.
The bill will eliminate some of the perks offered to employees in case of dismissal under current Argentine labor laws, the person said. For example, if an employee had the use of a company car as part of a contract, the company must give the employee a car as part of the severance package.
"We are open to dialogue," Jorge Sola, the CGT spokesman, said by phone from Buenos Aires. "We are open to discuss three out of the four main issues of the bill draft, but still far from agreeing on changes for severance payments."
Before it's here, it's on the Bloomberg Terminal.
LEARN MORE