An Ex-JPMorgan Analyst Goes Out on Her Own Ahead of MiFID Changes
By and
Corrine Png spent most of career in research at major banks

Transport analyst set up an independent shop last November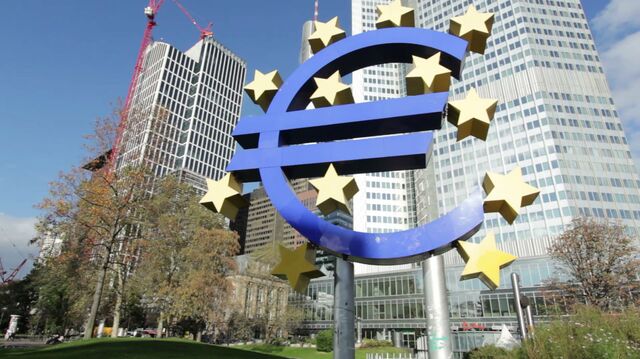 When Corrine Png lost her analyst job at JPMorgan Chase & Co. last year, she decided to go it alone, betting that new European rules would create demand for niche -- and free -- research.
The former head of Asia-Pacific transport research at JPMorgan's securities arm in Singapore, Png had featured near the top of industry analyst rankings before she was let go in a restructuring.

Part of the appeal in going independent was spending more time writing research, and less time on the management and marketing that's required for roles like the one she had at the bank, she says.
But not only that, the European Union's revised Markets in Financial Instruments Directive, which requires money managers to pay for research separately from trading fees starting in January, was about to change the face of her industry. In Png's eyes, MiFID II will "cull" analysts doing shoddy work, and also create chances for others.
MiFID Opportunities
"Hopefully with MiFID, opportunities will come up because it will be a revelation time for fund managers," Png, who founded Crucial Perspective Pte last November and started its website in March, said in an interview. "They will not want to be accepting mediocre work and paying for it."
Ironically, Png's new business model also doesn't involve customers paying for research. Png is providing her reports for free, and expects advertising to make up about half of revenue. Making money from ads will give her more freedom in what she covers, said Png, who declined to give details on her website's readership or customers using her work. Her site is currently ad-free as she seeks to increase reader numbers. She has one partner handling the technology side of the business.
Ad revenue is "the purest way of staying independent," Png said, noting that several people have been skeptical about the business model. "It's totally separate from fund managers' money, from the corporates, and that will be really clear to the audience."
Analyst Awards
Png worked at JPMorgan until October 2016 after joining the bank in 2008. She previously covered Asian transport for Citigroup Inc. from 2003, and before that worked at HSBC Holdings Plc from 2001. She came third in the Asia ex-Japan transport category in the Asiamoney Brokers Poll last year, and was second runner-up in the Hong Kong Society of Financial Analysts Best Research Report Competition 2015.
JPMorgan declined to comment for this story. The bank said earlier this month that it has boosted its Greater China equity research team by more than 20 percent this year.
Analysts positioning themselves for the post-MiFID world are facing tough choices. McKinsey & Co. estimates that MiFID II will prompt the 10 biggest European sell-side banks to reduce global spending on research by $1.2 billion annually over the next three years, making in-house roles less attractive, while there are questions about whether enough investors will be willing to pay for analysis from start-up firms to make those ventures profitable.
Research Startups
Still, Png's not the only one making that gamble. Analysts from Barclays Plc have started Melius Research LLC, which will charge customers at least $180,000 a year for a top-level subscription. And others are trying different strategies to insulate themselves from the unbundling -- including moving to China.
Png covers 17 companies in areas such as airlines and shipping. Her picks have returned an average of 10 percent over the past six months, versus an average return of 3.8 percent by her analyst peers, according to data compiled by Bloomberg.
Png says her in-depth research will find an audience as brokerage research departments focus on larger industries and increasingly use generalists. That trend will intensify, she says, as MiFID II curbs profit margins and forces sell-side firms to justify the cost of their analyst teams.
"There will be price discovery on the value of research, and there will certainly be a place for our type of research because there is a scarcity of very sector-specific research on transport," Png said. "For the last 17 years I've been covering the same sector. Very few people can beat that."
Global Impact
While the new rules originate in Europe, their impact will probably be felt around the world, including in Asia. Money managers and brokerages today are often big global operations. And if an Asian brokerage sends research to a European fund manager, for example, it will be subject to the regulations.
How MiFID II Puts a Price on Investment Research: QuickTake Q&A
"I have known her for a long time," said Tony Fernandes, the chief executive officer of AirAsia Group. "Her work is very, very good, high quality," he said. "She gets behind the numbers. She looks at airlines with a very different insight."

Other analysts are among those who have been skeptical about the ad model, Png says, because it hasn't been successful in the past. Dealing with critics saying her business won't be viable has been challenging, she says.
Still, Png says there will be other opportunities to make money. Research projects commissioned by the buy-side will be one option, and star analysts will command high revenue from phone calls and meetings with fund managers in the "two-tier" post-MiFID world, she says.
Ultimately, Png says that if the research quality is high enough, the money will follow. In the meantime, she's keeping costs low by working from home, and says she has set no deadline for becoming profitable.
"I will be a guinea pig and you'll probably know in a few years' time whether my company survives or not," Png said. "At the end of the day I think that if I create a good enough product, the money aspect will take care of itself at some point. If not, then OK, I'll just go for a job interview. Life goes on."
— With assistance by Neil Callanan
Before it's here, it's on the Bloomberg Terminal.
LEARN MORE