Activision's Call of Duty Sees $500 Million in Opening Weekend
By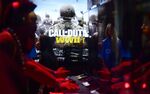 The latest Call of Duty shooting game is a hit, surpassing more than $500 million in sales in its first three days on the market.
Activision Blizzard Inc.'s Call of Duty: WWII sold twice as many units in its debut weekend as last year's Call of Duty: Infinite Warfare, a sign the company's key franchise is back on track.
The WWII sales amount to about 20 percent of the $2.5 billion in total revenue that analysts expected from Activision for this quarter. The company also saw a strong release recently from Destiny 2, another shooting game, and sales for its Candy Crush franchise are improving, said Matthew Kanterman, an analyst with Bloomberg Intelligence.
"They had a disappointing release last year with Infinite Warfare so to come back with an opening weekend like this really plants the flag that the franchise is back," he said.
The new release also set the Day 1 record for full-game downloads on PlayStation 4, the company said. Activision, the largest U.S. game publisher, is counting more on fans buying games online as the industry shifts away from selling discs.
Shares of Activision rose 4.2 percent to $63.51 at 10:30 a.m. in New York trading.
Activision wasn't the only video game maker having a good day. Take-Two Interactive Software Inc., which sells games including Grand Theft Auto and NBA 2K, jumped as much as 13 percent after quarterly results and its annual forecast topped estimates late Tuesday.
Before it's here, it's on the Bloomberg Terminal.
LEARN MORE