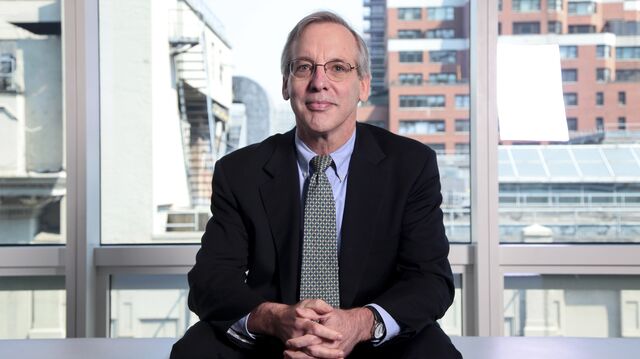 Federal Reserve Bank of New York President William Dudley is stepping down from his post in mid-2018, several months before his term expires in January 2019. Dudley's departure comes as the central bank is already undergoing an enormous changing of the guard. U.S. President Donald Trump has just nominated Fed Governor Jerome Powell to replace Janet Yellen when she completes her term at the helm in February. The White House will still need to select a vice chair and three more governors, assuming Yellen leaves the Fed. The New York Fed presidency will be key, given that position's role overseeing Wall Street and the wind-down of the Fed's $4.5 trillion balance sheet.
1. How is the New York Fed president chosen?
Qualifying members of the New York Fed's board of directors -- those who don't represent the banking industry -- will pick Dudley's successor. Freelancers Union founder Sara Horowitz and Glenn Hutchins, co-founder of private equity firm Silver Lake Partners, are leading the search committee, which has hired Spencer Stuart and Bridge Partners to help identify candidates. Once the group settles on a candidate, which it expects to do by mid-2018, it must seek the approval of the Fed board of governors in Washington. But the board generally rubber stamps such nominees: Between 1977 and early 2016, no one formally proposed as a Fed regional bank president has been rejected, based on a Bloomberg Freedom of Information Act request. Only four of the 32 presidents approved in that period garnered any "no" votes at all.
2. What is the banking industry's role?
While three banking industry representatives sit on the board of directors for each of the 12 regional Fed banks, the Dodd-Frank Wall Street Reform and Consumer Protection Act of 2010 removed them from the president-selection process. That change came amid growing concern that banks were too cozy with their regulators. Today, banking-industry directors cannot serve on search committees, take part in deliberations on successors or vote on candidates.
3. Why is the New York Fed important?
Its president sits at a crucial intersection of the U.S. economy, the banking system and financial markets. As vice chair of the central bank's interest-rate setting Federal Open Market Committee, he or she is the only reserve-bank president who always gets to vote on rate decisions. The New York Fed president also oversees implementation of those decisions in money markets. This role is especially important as the Fed begins unwinding its $4.5 trillion balance sheet. And since the New York district is home to most of the country's largest, most systemically important banks, the New York Fed president's supervisory duties are second only to those of the board of governors in Washington.
4. So, who's on the short list to replace Dudley?
A few names in the mix include Simon Potter, the current head of "the Desk," or the markets group that implements policy decisions at the New York Fed, and Brian Sack, who had that job before Potter, according to Bloomberg Intelligence. Dudley had been Sack's predecessor before ascending to the presidency. Other potential candidates, according to Bloomberg Intelligence: Dallas Fed President Robert Kaplan, Minneapolis Fed President Neel Kashkari and former Fed Governor Kevin Warsh.
The Reference Shelf
Before it's here, it's on the Bloomberg Terminal.
LEARN MORE