Sky News Could Be Shut Down If Regulators Block Fox Buyout
By
Warning by Sky puts pressure on panel conducting deal review

CMA shouldn't assume 'continued provision of Sky News'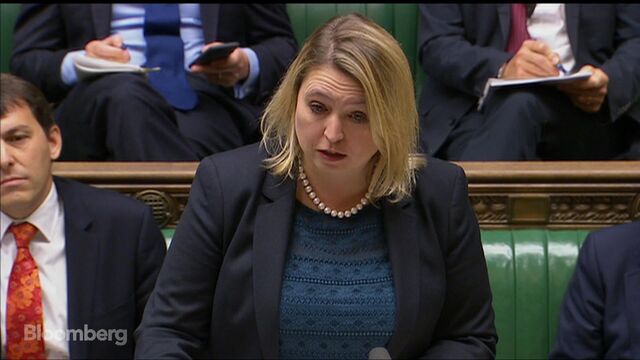 Sky Plc warned U.K. regulators it could pull the plug on Sky News if the operation gets in the way of its 11.7 billion-pound ($15.3 billion) takeover by Rupert Murdoch's 21st Century Fox Inc.
The pay-TV company told the Competition & Markets Authority that it would probably review Sky News if the service hindered mergers or other corporate opportunities, dangling the prospect of closing a popular U.K. news channel. The CMA's review of the transaction includes an evaluation of the Murdoch family's influence over the U.K. news industry.
"The CMA should not simply assume the 'continued provision of Sky News' and its current contribution to plurality, 'absent the transaction,"' Sky said in an October submission that was released by the regulator on Tuesday.
Sky's stance may put pressure on the CMA regarding a key sticking point for passage of the Fox bid. Sky News is Britain's fourth-most-watched source of television news, seen by an average of 9 percent of U.K. adults each week, communications regulator Ofcom said in June. The loss of Sky News would present risks to plurality "equal to or greater than those presented by the transaction itself," Ofcom said.
Seeking to avoid the CMA investigation earlier this year, Fox offered to safeguard editorial independence of the channel and maintain current levels of investment for at least five years. Culture Secretary Karen Bradley, who will ultimately decide whether to clear the deal, said Fox's undertakings didn't go far enough to address her concerns about plurality and referred the issue to the CMA. She also asked the CMA to investigate Fox's commitment to broadcast standards.
Fox, which is controlled by the Murdoch family, already owns 39 percent of Sky. Rupert Murdoch is also executive chairman of News Corp., which owns the British newspapers the Times, the Sunday Times and the Sun. The combination of Sky with Fox plus the News Corp. assets would create the third-largest total reach of any news provider in the U.K., Ofcom said in June.
"This will be a surprise to many, but shows how Sky News is seen to be at the heart of all regulatory probes," said Alex DeGroote, a media analyst at Cenkos Securities. "The closure would seem to be an acceptable price to pay for the successful execution of other corporate actions."
Before it's here, it's on the Bloomberg Terminal.
LEARN MORE