Russian Lawyer Who Met Trump Jr. Will Be Allowed to Call Into Court Case
By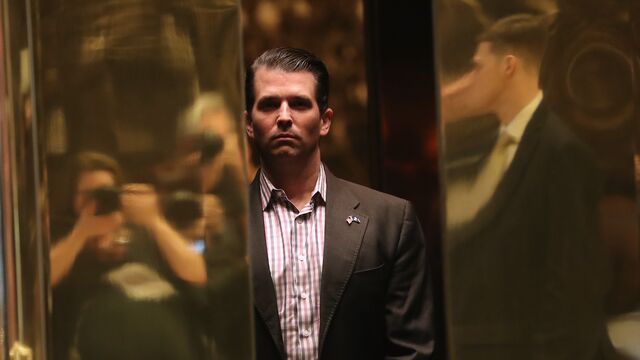 The Russian lawyer who offered damaging information about Hillary Clinton at a meeting with Donald Trump Jr. and other Trump campaign officials last year will be allowed to phone into a hearing Thursday on a court case underpinning U.S.-Russia tensions.
Lawyers for Prevezon Holdings Ltd. had earlier sought an order granting the lawyer, Natalia Veselnitskaya, permission to come to the U.S. for the hearing, which was denied. They then asked permission to have her call in, which U.S. District Judge William Pauley granted in a ruling late Monday.
The Prevezon case stems from a $230 million Russian tax fraud that victimized an American-led investment fund, and resulted in eventual U.S. adoption of the Magnitsky Act, which imposed sanctions on Russians accused of being involved. The U.S. accused Prevezon of receiving some of the fraud proceeds and using the funds to purchase real estate in New York.
Prevezon settled a U.S. civil enforcement case over the matter in May but has yet to make the $5.9 million payment under the deal. 
The meeting between Veselnitskaya and Trump campaign officials took place last June at Trump Tower last year. She told Bloomberg in a story published Monday that Trump Jr. said his father would reconsider the sanctions law if he were elected.
Trump Jr. Hinted at Review of Anti-Russia Law, Moscow Lawyer Says
Before it's here, it's on the Bloomberg Terminal.
LEARN MORE