MiFID Shake-Up Wins Friends Two Months Ahead of Start Date
By
Opponents charge that smaller firms will be penalized

'Best execution' requirement works in interest of end-investor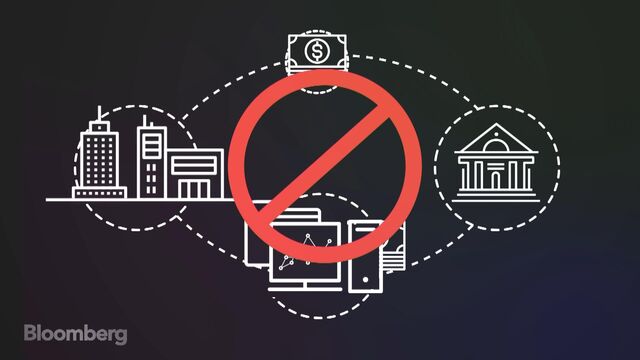 In financial markets, few have a good word to say for MiFID II, the European Union overhaul of securities laws going into effect in January. Mark Holman, chief executive officer of fixed-income specialist at TwentyFour Asset Management, begs to differ.
"Ultimately, the regulator's job is to protect the end investor," said Holman, whose London-based firm manages about $13.4 billion. "The end investor will come out of this with a better deal, so that's a good thing."
Holman's view contrasts with those who have loudly criticized MiFID's costs and complexity and questioned its benefits. MiFID II is designed in part to bolster transparency and end conflicts of interest, such as analysts talking up the stock of companies their employers may be eager to sell, by insisting on the separation of research from trading commissions. It also requires "best execution," forcing managers to seek the most positive results for their customers when putting through orders and prohibits brokers and clients from swapping favors.
"We've done best execution since we started, we do it for every trade and our compliance people physically check a quarter of them," said Holman. "It's a good thing for the end investor but again, the investment banks probably won't like it."
Best Execution
The U.K. Financial Conduct Authority, which played a leading role both in writing and in setting out a tough enforcement regime for MiFID II, wants to ensure trading decisions and execution are kept fully separate, Adam Wreglesworth, of the FCA's markets division, underlined at a conference in London last week.
MiFID's "a very good thing, it's a major step to make our industry more mature," said Daniel Roy, CEO at La Banque Postale Asset Management, which oversees about 217 billion euros ($251 billion). "It's the end of hidden margins."
By focusing attention on costs, one of MiFID's benefits will be to push up the quality of research, said Colin Fenton, managing partner of Blacklight Research in Wellesley, Massachusetts. Though he has reservations about its implementation, he described the overall initiative as "a good set of laws."
"The better research analysts get paid," he said. "They get paid at investment banks, they get paid at private-equity firms, they get paid at hedge funds, they get paid at independents. The mediocre analysts who were overpaid? OK, maybe there's your loser."
Many in the finance industry aren't seeing the bright side. Anthony Peters, until recently a strategist at Sol Capital Advisory, in his farewell note excoriated the revised Markets in Financial Instruments Directive as a "Gordian knot of a legislative joke." He said it "malevolently aims at putting the small firms out of business while ceremoniously handing the keys to the asylum back to the lunatics," the large banks that sparked the financial crisis.
Unbundling research and execution has forced investors to assign a cash value to the broker research that they previously paid for as part of a transaction. While equities typically trade on commission, things are more complicated for fixed-income, because bonds trade on the bid/ask spread, the difference between what a broker will buy or sell a security for.
To read more about how MiFID II's impact on investment research, click here
While it's difficult to calculate what part of the spread pays for research, analysis is a tool that money managers need. Forcing the client to pay in whatever way isn't justified, said Ros Price, an investment committee member at IPS Capital in London and previously chief investment officer at Seven Investment Management.
"Does the chef ask you to pay the cost of the knives?" she said. "It's a cost of running the business. You're asking someone to pay you for running a portfolio and on top of that to pay for the tools."
Investment firms are coming to that realization themselves. MiFID II says they must either pay out of their own profit-and-loss accounts, meaning they absorb the cost themselves, or through research payment accounts, which pass the costs on to the client. Asset managers including Baillie Gifford & Co., Woodford Investment Management Ltd. and Jupiter Fund Management Plc, which between them manage more than $540 billion, have already said they will absorb the costs.
"MiFID is not all bad," IPS Capital's Price said. "The fact is that it means people have to change and do a bit of work as opposed to, you know, getting new gold taps for their bathroom from their excess profits."
— With assistance by Julie Edde
Before it's here, it's on the Bloomberg Terminal.
LEARN MORE