Your Evening Briefing
Here are today's top stories.
By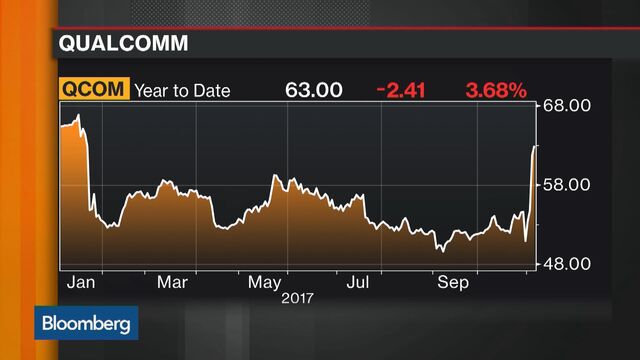 Want to receive this post in your inbox every afternoon? Sign up here.
Good afternoon. It was a difficult weekend, as the agony of Sutherland Springs, Texas, spread across the nation and the world. Meanwhile, security forces in Saudi Arabia arrested princes, billionaires, ministers and former top officials in what appears to be phase one of an anti-corruption crackdown. —Megan Hess
Doctors are getting rich on urine tests for opioid patients. According to an analysis of available billing data, spending on urine screens and related genetic tests quadrupled from 2011 to 2014, to an estimated $8.5 billion a year—more than the EPA's entire budget. The federal government paid providers more to conduct urine drug tests in 2014 than it spent on the four most recommended cancer screenings combined. Yet there are virtually no national standards for who gets tested for which drugs and how often.
Donald Trump Jr. hinted at a review of an anti-Russia law if his father won the election and asked for written evidence that illegal proceeds went to Hillary Clinton's campaign, says a Moscow lawyer who met with him last year. The lawyer, Natalia Veselnitskaya, said in an interview in Moscow that she would say as much, and more, to the Senate Judiciary Committee if it agreed to make her answers public.
Broadcom is gearing up for a takeover battle for Qualcomm. The proposed $105 billion offer would be the largest tech deal ever and would make Broadcom the third-biggest chipmaker. Qualcomm is already preparing to fend off the unsolicited bid. Wall Street will be watching closely how the deal unfolds.
The next four days will be crucial for the GOP tax bill. The House tax-writing committee begins debate Monday on the proposed overhaul, kicking off four frantic days for lobbyists and lawmakers to shape a bill that represents President Trump's final hope for a signature legislative achievement this year. Here's the latest..
Saudi Arabia began freezing bank accounts of corruption suspects. The Saudi attorney general said the weekend arrests of princes, businessmen and officials were only "phase one" of an anti-corruption drive that has rattled the kingdom and shocked investors. The country "has its own way of draining the swamp," writes Liam Denning for Bloomberg Gadfly.
@Comey blows his cover. Former FBI Director James Comey, who was fired by Trump in May, updated his Twitter account to put it under his name, with the handle @Comey. He had used the name Reinhold Niebuhr, a reference to the late U.S. theologian and intellectual, with the handles @FormerBu and @projectexile7.
WeWork is going after kindergartners now. The fast-growing co-working company, after expanding into health, spirituality and "co-living," is launching a grade school for what it calls conscious entrepreneurship. "In my book, there's no reason why children in elementary schools can't be launching their own businesses," WeWork cofounder Rebekah Neumann said in an interview.
Before it's here, it's on the Bloomberg Terminal.
LEARN MORE