Trump Aides Cohn and Short to Meet Senate Democrats on Tax Plan
By and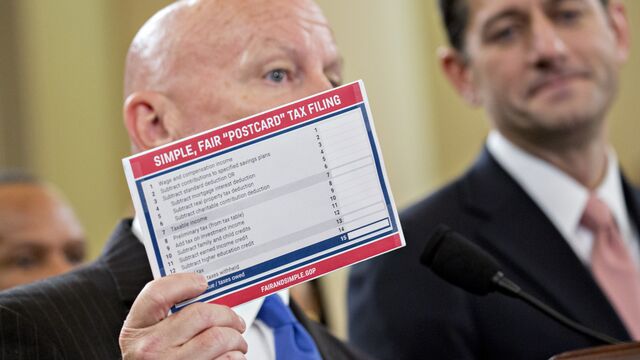 White House advisers Gary Cohn and Marc Short plan to meet with a group of Senate Democrats on Tuesday to discuss the Republican tax overhaul proposal, said three people familiar with the preparations.
Senator Ron Wyden, the top-ranking Democrat on the Senate committee that handles tax legislation, will be among the Democrats participating in the meeting, said one of the people. Wyden blasted the Republican proposal Monday as unfair to people with medical expenses and student loan interest while doing too little to fight tax avoidance through overseas tax shelters.
Senator Joe Manchin of West Virginia, a Democrat running for re-election next year in a state Trump carried by 42 percentage points in the presidential election, is also among the Democrats scheduled to participate in the meeting, another of the people said.
Manchin has previously said he would favor lowering tax rates but doesn't want to add to the national debt. The House Republican tax proposal would add an estimated $1.41 trillion to the deficit over a decade, according to Congress's Joint Committee on Taxation, which is responsible for measuring the impact.
The two White House advisers are key negotiators for President Donald Trump on the tax legislation. Short is the White House's director of legislative affairs; Cohn is Trump's top economic adviser and the White House point person on the tax overhaul.
Before it's here, it's on the Bloomberg Terminal.
LEARN MORE