Indonesia to Probe Subianto, Suhartos Over Paradise Papers
By
Former presidential candidate's tax disclosures to be examined

Suharto's children also registered companies in Bermuda: ICIJ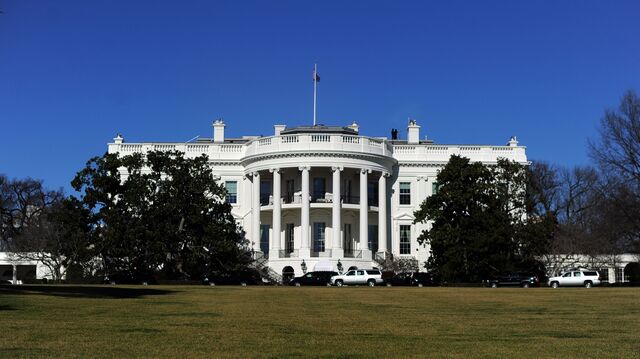 Indonesian authorities are investigating if former presidential candidate Prabowo Subianto and the children of ex-dictator Suharto, named in documents leaked from a Bermuda law firm, are in breach of the country's tax laws.
The tax office will scrutinize financial disclosures made by Subianto in the past to check against information contained in the massive leak of confidential information from offshore law firm Appleby Global Group Services Ltd., Hestu Yoga Saksama, a spokesman for the Directorate General of Taxes, said in a text message on Monday.
The leaked documents dubbed the "Paradise Papers" were published by the International Consortium of Investigative Journalists over the weekend. Subianto, who was once married to former president Suharto's daughter Titiek, was named as a director and deputy chairman of Bermuda-registered Nusantara Energy Resources. The former general was a runner-up to Joko Widodo in Indonesia's 2014 presidential election and is touted by political analysts as a possible candidate in the 2019 race.
"All the information gathered from various sources will be taken into consideration," Saksama said in response to questions whether tax authorities were looking into the Paradise Papers. "We need and will seek more detail about such information, so we can check their compliance on their tax report."
The tax office will assess Subianto's assets included in tax returns and declarations made under Indonesia's tax amnesty program which ended in March this year, Saksama said.
Ross's Stake in Putin-Linked Shipping Firm Raises Ethics Concern
Fadli Zon, the deputy chairman of Gerindra, the party founded by Subianto, said the company named in the ICIJ report had been "inactive" since it was formed. "If there is no activity and then no business in that company, there is nothing to declare," he said by phone.
Tobias Basuki, an analyst at the Centre for Strategic and International Studies in Jakarta, said the report would do little damage to Subianto's political future. "I doubt this finding will hurt his electability," Basuki said. A September survey by the Jakarta-based Saiful Mujani Research Institute showed Widodo, known as Jokowi, in the lead with 39 percent support of voters, compared with Subianto's 12 percent.
The ICIJ report said Tommy Suharto was the director and chairman of the board of Asia Market Investments Ltd., a company registered in Bermuda in 1997 and closed in 2000. Tommy Suharto couldn't immediately be reached for comments. The report said Mamiek Suharto was the vice president of Golden Spike Pasiriaman Ltd. and the beneficial owner and chairman of Golden Spike South Sumatra Ltd. which were registered in Bermuda in the 1990s and are now closed.
— With assistance by Harry Suhartono
Before it's here, it's on the Bloomberg Terminal.
LEARN MORE