Tax Policy Group Withdraws Study of House Bill After Its Release
By
Analysis had found higher taxes for many in plan's 10th year

Staff members found an error involving child tax credit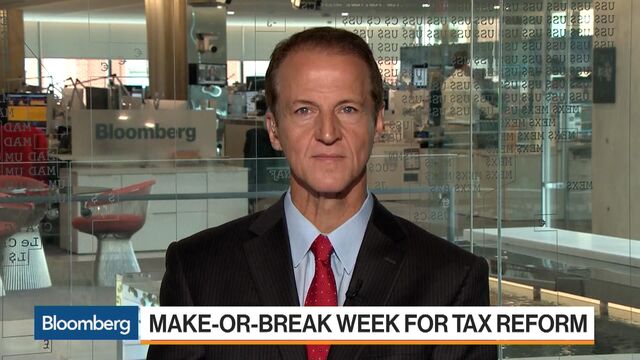 A Washington policy group found an error in its analysis of the House Republican tax bill on Monday evening, and withdrew a published study that said the legislation would mean higher taxes for some.
"We are in the process of revising our analysis and will release a corrected version as soon as possible," said Stu Kantor, a spokesman for the group, in an emailed message. "We regret this error and will provide corrected analyses as soon as we can."
The retracted study had said that the House bill would mean lower taxes for all income groups on average next year, but the largest benefits would go to higher-income taxpayers -- and that roughly 12 percent of U.S. taxpayers would see their tax bills increase. By year 10, it said, the share of taxpayers with higher tax bills would reach "at least 28 percent."
Congressional Republicans have previously criticized the TPC, which is a joint venture of the Urban Institute and the Brookings Institution. In late September, the center released a report that said some middle-income taxpayers would ultimately see a tax increase under the framework for legislation that GOP lawmakers and President Donald Trump released that month.
At the time, the framework didn't include several particulars, including the income thresholds that would be used to set individual income tax brackets. TPC researchers used information from previous Republican plans to fill in the gaps.
House Ways and Means Chairman Kevin Brady said the earlier study was "misleading, unfounded and biased."
Before it's here, it's on the Bloomberg Terminal.
LEARN MORE