Five Things You Need to Know to Start Your Day
Get caught up on what's moving markets.
By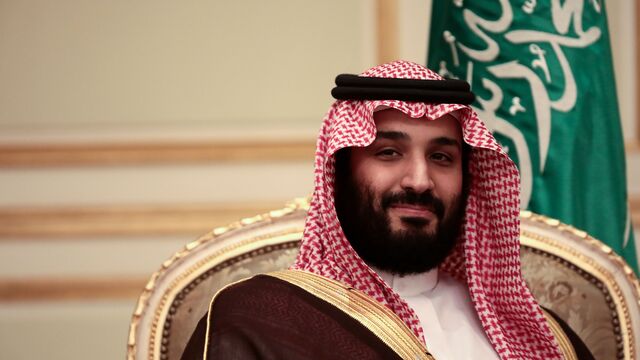 Want to receive this post in your inbox every morning? Sign up here
Crackdown sweeps Saudi Arabia, Trump visits Asia, and Qualcomm prepares to fight Broadcom's $100 billion bid. Here are some of the things people in markets are talking about today.
Saudi shakeup
Security forces in Saudi Arabia arrested princes, billionaires, ministers and former top officials hours after King Salman announced an anti-corruption drive on Saturday. Among the highest-profile arrestees is Prince Alwaleed bin Talal, the world's 50th-richest person and a significant shareholder in many companies including Citigroup Inc. and Apple Inc. Oil rallied in early trading as the weekend moves are seen bolstering the power of Crown Prince Mohammed bin Salman, who has backed OPEC production cuts. A barrel of West Texas Intermediate for December delivery was trading at $56.00 by 5:45 a.m. Eastern Time.
Trump in Asia
President Donald Trump hailed the U.S.-Japan alliance in a joint press conference with Prime Minister Shinzo Abe earlier today, while urging the Pacific nation to purchase more American military equipment. The president emphasized U.S. military power in the region in a speech to troops in Japan yesterday. The highlight of the Asia trip will be Trump's two-day visit to China starting Wednesday. While the president's election campaign featured regular China-bashing, Trump's rhetoric on the world's second-largest economy has softened recently as he looks to make deals during his meeting with President Xi Jinping.
Qualcomm
Broadcom Ltd. is bracing for a battle as it explores an unsolicited $100 billion takeover deal for Qualcomm Inc. The bid, which would constitute the biggest-ever takeover of a chipmaker, undervalues Qualcomm, according to people familiar with the matter, with the company likely fending off the approach. Shares in Qualcomm added 12.8 percent on Friday, with Broadcom closing 5.4 percent higher.
Markets slip
Overnight, the MSCI Asia Pacific Index was unchanged, while Japan's Topix index closed 0.1 percent lower despite the yen slipping. In Europe, the Stoxx 600 Index was unchanged at 5:45 a.m. as miners continued to rise, heading for their highest close since 2013. S&P 500 futures dropped 0.1 percent, the 10-year Treasury yield was at 2.325 percent and gold was slightly higher. 
Paradise papers
A massive leak of confidential information from Bermuda law firm Appleby Group Services Ltd. is shining a light on the use of offshore accounts by individuals, corporations, hedge funds and others. Among those under the spotlight is Commerce Secretary Wilbur Ross, who is now facing questions about his financial disclosures to Congress following a report that he didn't disclose business ties to the son-in-law of Russian President Vladimir Putin and an oligarch under U.S. sanctions. Ross is scheduled to be interviewed on Bloomberg Television at 7:45 a.m. 
What we've been reading
This is what's caught our eye over the weekend.
Before it's here, it's on the Bloomberg Terminal.
LEARN MORE