European Banks Are Poaching From U.S. Rivals, With 30% Pay Hikes
Hannah Levitt and Hugh Son
After years of restructuring, investment banks resume hiring

They're offering compensation boosts to regain market share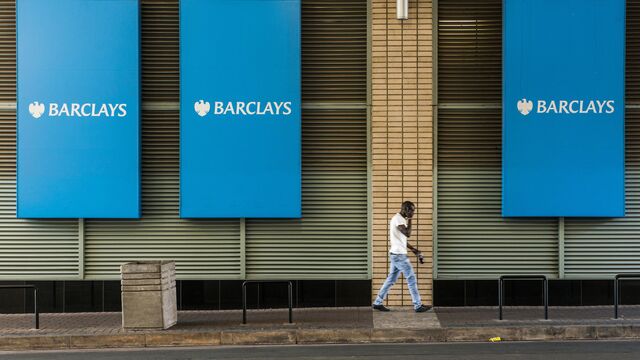 European investment banks are back in the hiring game, raising the stakes for compensation on both sides of the Atlantic.
Firms including Barclays Plc and Deutsche Bank AG have been seeking to regain trading share by poaching personnel from American rivals, according to recruiters. For traders and salespeople who haven't seen raises in years, the move can be profitable: European banks are offering pay packages as much as 30 percent higher and guaranteed bonuses in some cases, according to Mike Karp, chief executive officer of New York-based recruiter Options Group.
"The Europeans have realized that while they've been cutting costs and being a bit frugal in their behavior, they've been losing business to the U.S. banks and now they're playing catch-up," said Jason Kennedy, CEO of Kennedy Group in London, which hires for banks and hedge funds.
Wall Street traders lost leverage in pay negotiations after the financial crisis as European and Asian competitors receded, leaving fewer potential bidders for their services. As a result, banks including JPMorgan Chase & Co. have paid investment-bank employees a smaller chunk of revenue. In industry jargon it created a "bulge-bracket discount" -- the lower pay relative to their production that traders and salespeople accept at a firm that's considered a safe harbor.
Armed with fresh capital raised by the sale of stock and businesses, European firms have gone on the offensive. It's a reversal from the past few years, when the beleaguered banks fired traders, pared balance sheets and restructured operations. Deutsche Bank CEO John Cryan said in March that he wanted to return to "controlled growth." Credit Suisse Group AG said earlier this year that it's done shrinking the trading business and will look to grow in high-return areas.
Competition for talent may put more pressure on all banks as they set year-end bonus pools over the next two months. Goldman Sachs Group Inc. and the investment-bank divisions of JPMorgan and Morgan Stanley set aside $22.3 billion in the first nine months of the year, almost 3 percent more than the year-earlier period.
Read More: Don't Cry for Bonus-Deprived European Bankers
European institutions have an unexpected selling point: Regulations there limit the size of bonuses paid to twice a person's salary, meaning that some traders see the fixed part of their compensation skyrocket when leaving a U.S. bank. Still, another rule that forces European firms to defer bonus payments over a number of years serves as a disadvantage to recruiting bankers, Cryan said last month.
Barclays CEO Jes Staley, himself a JPMorgan veteran, took the top job at the U.K. bank in December 2015 and immediately implemented a hiring freeze, then cut thousands of jobs. When he shifted to expansion mode, he hired JPMorgan's head of equities trading Tim Throsby to run Barclays's trading and investment-banking units.
This year, Throsby hired former Goldman Sachs partner Guy Saidenberg as global head of sales and ex-Bank of America Corp. executive Filippo Zorzoli to run macro distribution for Europe, the Middle East, Africa and Asia.
Credit traders have been in demand as investors seek U.S. corporate bonds, which provide higher yields than sovereign notes. Gary Rapp, former head of investment-grade trading at Goldman Sachs, joined UBS Group AG in a similar role. Dylan Blair, a former corporate bond trader at Morgan Stanley, was hired by BNP Paribas SA in September as head of investment-grade credit trading.
'New Opportunities'
"We've seen a growing number of people who have formerly been unwilling to move banks entertain new opportunities in the past 18 months," said Dylan Roy, head of UBS's fixed-income unit for the Americas.
Deutsche Bank hired more than half a dozen credit traders and salespeople this year. Among them is former Goldman Sachs partner Paul Huchro, who runs investment-grade trading globally as well as high yield in the U.S. and Europe. The firm also picked up Jeffrey Chang and Vivek Raman, who joined from UBS just months after leaving Morgan Stanley. Chang is co-head of U.S. high-yield debt trading.
Credit Suisse lured two Bank of America equities veterans: Michael Ebert joined the firm as global head of equity derivatives and Mike Heraty is running sales for pensions, endowments, foundations and insurers. The Swiss bank touted its recent hires on an earnings conference call Friday, with CEO Tidjane Thiam saying that the additions can help offset the loss of some "really good people" before he came on board that had hurt the performance in equities.
So far, the hiring efforts haven't paid off. Revenue from trading bonds and stocks in the third quarter plunged about 30 percent at Deutsche Bank and Barclays, double the average decline of the big U.S. investment banks. That raises the question of how long investors will remain willing to let executives pour money into struggling businesses.
Read More: Trading Drought at Deutsche Bank, Barclays Adds Pressure on CEOs
And despite more aggressive hiring from Europe, the big U.S. investment banks have not yet had to significantly boost pay packages, according to Kennedy.
"If the market really picks up then the Americans will activate a big hiring scheme, but I think that at this point they're just letting it play out," he said. "They know they can always poach back from the Europeans as well."
— With assistance by Sridhar Natarajan, and Stephen Morris
Before it's here, it's on the Bloomberg Terminal.
LEARN MORE