Cornyn Says Texas Shooting May Prompt Look at Background Checks
By and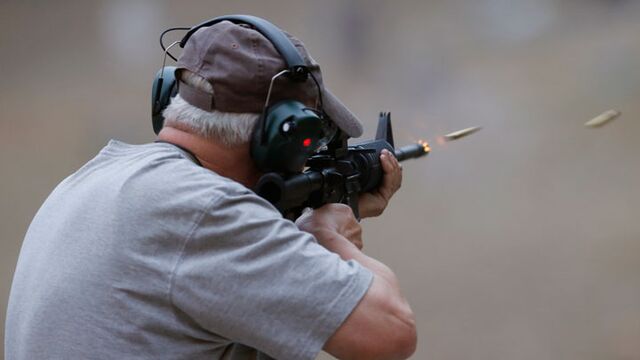 John Cornyn, the No. 2 Senate Republican, said the massacre at a Texas church may prompt Congress to look into whether there are gaps in the firearms background-check system that allowed the gunman to get the weapon used to kill 26 men, women and children.
Cornyn said in a brief interview Tuesday that there are numerous questions about whether the gunman, identified by police as Devin Patrick Kelley, 26, could have legally possessed the semiautomatic rifle used in the attack in the small town of Sutherland Springs, Texas.
"There's enough confusion here, but it looks like he shouldn't have been legally able to get and possess a firearm," Cornyn said. "I don't know if this is a failure of the current system to actually work or whether there are gaps in the way it's structured and the various parts aren't talking to each other. "
The Texas senator, who went to college and worked in San Antonio, about 30 miles from Sutherland Springs, said that as a result, "we're trying to figure that out and see whether there's anything else that needs to be done."
Kelley served in the Air Force and was court-martialed in 2012 on charges of assaulting his wife and child, according to multiple news reports. Texas authorities said in a televised news conference that the shooting may have been sparked by a domestic dispute and that Kelley may have killed himself after being chased from the scene.
Before it's here, it's on the Bloomberg Terminal.
LEARN MORE