What Saudi-Watchers Are Saying About the Prince's Corruption Crackdown
By and
Kingdom arrested dozens of princes, officials and businessmen

Purge seen as clearing the way for crown prince's accession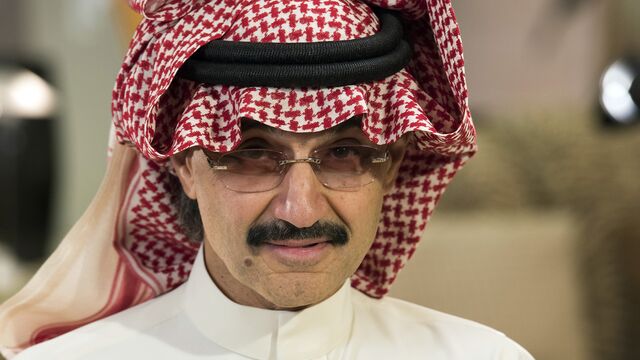 Saudi Arabia arrested dozens of princes, officials and businessmen in a sweeping anti-corruption crackdown seen to be clearing the way for Crown Prince Mohammed bin Salman's accession to the throne. Authorities didn't disclose the allegations that prompted the action.

Read more: Saudi Purge Sees Senior Princes, Top Billionaire Detained
Below, four analysts give their immediate reaction:
Miriam Eps, Le Beck International
"These arrests achieve three main objectives: Further consolidation of power, concrete action against corruption, and a clear message to all Saudi citizens," said Miriam Eps, regional security analyst at Manama-based risk management consultancy Le Beck International. "Importantly, I think it also sends another, very clear message that domestic critics should think twice before speaking out, regardless of their position."
The reaction of the Saudi business community "will really relate to how the arrests are perceived," she said. "The main concern here is some uncertainty as to why these individuals were detained, i.e., questions as to whether it truly is just corruption-related or something more."
Appointing less prominent royals from clans other than King Salman's to official positions may address some concerns regarding power sharing, she said. But "it is also liable to cause apprehension that the lifestyle many royal family members are used to and expect could be threatened," she said.
Daniel Shapiro, former U.S. ambassador to Israel
The crown prince is "prone to impulsive, less-than-strategic decisions," said Daniel Shapiro, former U.S. ambassador to Israel and now a senior fellow at the Institute for National Security Studies in Tel Aviv. "If MBS emerges from this transition period as a strong unchallenged king and an anchor of the region's moderate camp, that will be very good for Israel and that may happen," he said.
He could also turn out to be an "Icarus who flies too close to the sun and crashes to Earth. That will leave Saudi Arabia weaker and more divided," he said.
Timothy E. Kaldas, Tahrir Institute
"I would suspect many Saudi royals are worried that anyone remotely active could be next," given the high-level names included in bin Salman's crackdown, said Timothy E. Kaldas, Cairo-based non-resident fellow at the Tahrir Institute for Middle East Policy. "One has to wonder if he's using enough patronage to reassure them, or if he's hoping that fear will be enough to keep them in line."
"If the lack of strategic planning evident in his foreign policy is reflected in his domestic moves, then it's very possible he has a lot of unintended consequences to worry about."
Asaf Day, Max Security
"These decisions are likely part of MBS's ongoing efforts to assert his power and create a future Saudi in his own image in the country since he became the crown prince," said Asaf Day, senior analyst at geopolitical risk consultancy Max Security in Israel. "While their involvement in corruption is unknown, the arrestees are known to oppose some of MBS's recent policies, such as his perceived aggressive policy towards Qatar, and his promotion of the privatization process, subsidy cuts, and some of the social reforms."
"I think he will be able to pull this off despite potential future opposition by some of the business elite and the royal family, given that the arrests are seemingly localized and targeting very specific figures who oppose his policy."
"With regards to the business environment, economic growth and job creation in Saudi Arabia, the arrests are unlikely to impact the situation significantly," he said. "It might even have an opposite impact, given that MBS initiated the arrests of people opposing the privatization process, which may potentially create a more friendly environment for investors and create more jobs."
Before it's here, it's on the Bloomberg Terminal.
LEARN MORE