Here Are the Stocks and ETF to Watch After Saudi Arrests
By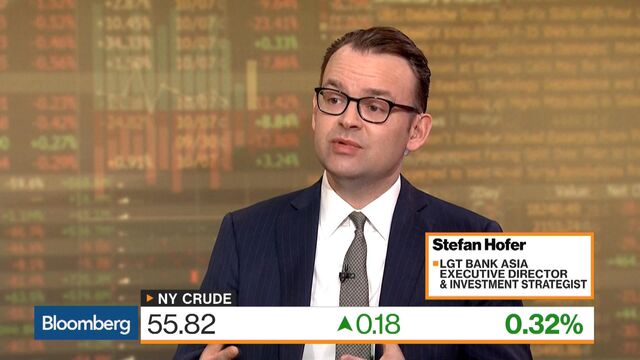 A procession of shocking news out of Saudi Arabia, including the arrests of dozens of high-profile nationals, sparked two whipsaw sessions in the country's stock market, which has rallied almost 3 percent from its intraday lows on Sunday.
The volatility may carry over to other equities.
BlackRock's iShares MSCI Saudi Arabia Capped ETF, ticker is KSA, is the sole U.S.-listed exchange-traded fund that aims to track an index of stocks from that country, such as the top-weighted chemicals company Saudi Basic Industries. While the ETF may see interest in Monday's trading, it's small, with assets of just $17.6 million. An average of about 10,600 shares have traded daily in the security this year, compared with 69.6 million in the SPDR S&P 500 ETF. 
Most of the potential stock movers are directly related to investments by billionaire Prince Alwaleed bin Talal, who was among the arrested.
Citi (C): Alwaleed's 95 percent-owned investment vehicle Kingdom Holding Co. has held shares since 1991, boosting its stake during the 2008-09 financial crisis. The prince has said he is one of the biggest single investors in the bank. Morgan Stanley says the arrest doesn't impact its fundamental positive outlook on the stock.
Twitter (TWTR): Alwaleed owns 4.9 percent of Twitter, according to a filing by the company in February; he pared his investment from 5.1 percent in December 2015
Apple (AAPL): The prince remains a shareholder after buying a 5 percent stake in 1997
Twenty-First Century Fox (FOXA): Alwaleed held a 4.98 percent position in Fox as of Dec. 31, 2015; Kingdom Holding press releases as recent as last month mentioned that it still owns a stake in the company
JD.com (JD): Kingdom led a group of investors buying a stake in the Chinese online retailer that was valued at $400 million
Accor SA (AC FP): Kingdom has a 5.7 percent stake in Europe's largest hotel operator
Energy Recovery Inc. (ERII): Saudi Arabia accounted for 14 percent of the energy solutions provider's total revenue in fiscal year 2016, up from 3 percent in the prior year, according to Bloomberg data
S&W Seed Company (SANW): Saudi Arabia accounted for 16 percent of the smallcap agricultural company's revenue in fiscal year 2017; S&W reports earnings November 9 post-market
Saudi Aramco: A director and member of the royal council overseeing Aramco were among those arrested in the broader purge led by Crown Prince Mohammed bin Salman, who is leading a push to sell a stake in the company
Lyft: Kingdom bought a 5.3 percent stake in 2015 and purchased more shares from Andreessen Horowitz and Founders Fund last year; the Uber competitor is one of several large tech IPO candidates that may go public in 2018
— With assistance by Carolina Wilson
Before it's here, it's on the Bloomberg Terminal.
LEARN MORE