What to Watch for in Berkshire's Earnings: Hurricanes, BofA Gain
By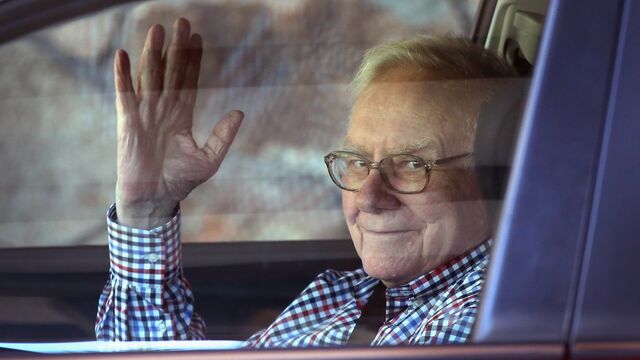 All eyes will be on Berkshire Hathaway Inc.'s core insurance operations when Warren Buffett reports third-quarter results for his sprawling conglomerate late Friday. It was a tough period for the industry, with hurricanes Harvey, Irma and Maria causing tens of billions in damage.
Investors will want to know how Berkshire's carriers -- like Geico and Gen Re -- held up. Large catastrophe costs could set the stage for the conglomerate to post an annual underwriting loss for the first time since 2002.
Read more here about insurance streak
Here are a few other things to watch for:
Bank boost. Berkshire helped shore up confidence in Bank of America Corp. in 2011 as its shares were tumbling over probes tied to the housing meltdown. In exchange, Buffett got the right to buy shares of the bank at a bargain price. He did so in August, which could possibly lead to a large investment gain.
Cash. Cash. Cash. The conglomerate could see its war chest for deals and investments surge past $100 billion for the first time. It was just shy of that milestone at the end of June. 
Acquisition price. Some of Buffett's cash pile recently went toward the purchase of a minority stake in truck-stop chain Pilot Flying J. We just don't know how much. Berkshire didn't disclose the amount when it announced the deal in October, but could do so in its quarterly filing.
Estimates. The expectation is for adjusted earnings per share of $2,346.62, the average estimate of three analysts surveyed by Bloomberg.
Read more from Bloomberg Intelligence analysts on Berkshire here
Before it's here, it's on the Bloomberg Terminal.
LEARN MORE