Venezuelan Economist Who Urged Default Cynical on Restructuring
By
Debt restructuring may help Maduro government, economist says

Hausmann says bondholders will make life 'as hard as possible'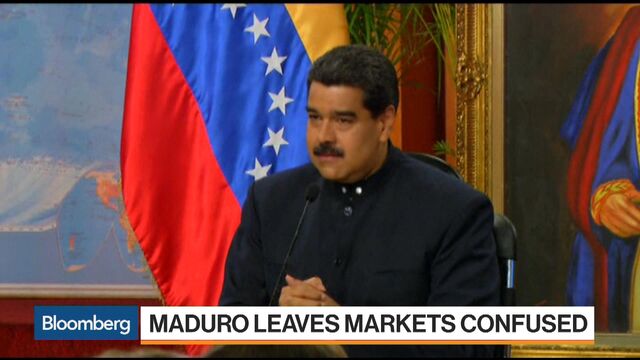 Ricardo Hausmann, the Harvard University economist who has been calling on Venezuela to default and use the savings to help its people, says he feels "no vindication" from President Nicolas Maduro's announcement that the country will seek to restructure its debt.
The professor said the president is more likely to use any extra cash from stopping debt payments to boost political patronage ahead of next year's much anticipated presidential election and do little to quell widespread shortages of affordable food and medicine.
"I've always thought that the country needed to change and adopt a different economic program," Hausmann said in an interview from Cambridge, Massachusetts. "What you have here is just a restructuring without a change in policies or international support, so it's unlikely to succeed. My feelings are dominated by the fact that the economy is collapsing and people are starving and dying."
Hausmann's outspoken criticism of Venezuela's socialist leadership has led to verbal rows in the past with government officials and other analysts. Maduro has called the Venezuelan national a "financial hitman" and an "outlaw," instructing the attorney general and public prosecutor to take actions against him for attempting to destabilize the regime. In May, Hausmann asked JPMorgan Chase & Co. to drop the Andean nation from its bond indexes so investors no longer felt compelled to buy the debt.
The professor said any debt restructuring talks would come with significant litigation risks and may not even be legal under U.S. sanctions. Still, he notes that there's some precedent for issuing debt under local law as Argentina did during its infamous 15-year battle with creditors.
"It's not like bondholders will say, 'I'm going to cut you some slack,'" said Hausmann, who served as Venezuela's planning minister in the 1990s. "If you're a bondholder, you're thinking, 'I'll make your life as hard as possible until you pay me.'"
Before it's here, it's on the Bloomberg Terminal.
LEARN MORE