There's Some Good News About 401(k)s in the Tax Bill
Hardship withdrawal and loan repayment rules are tweaked
By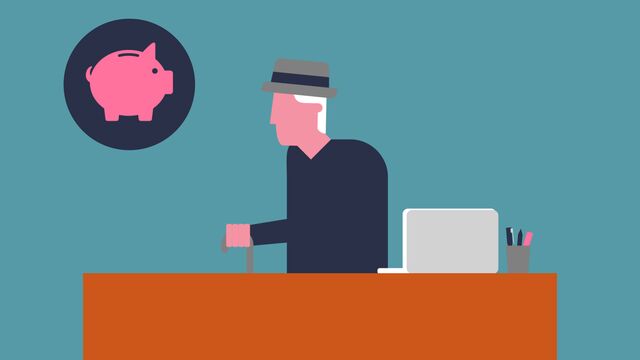 Retirement savers and financial companies cheered Thursday. The really big change they feared—a slashing of the amount workers can contribute before taxes to their 401(k) plans—didn't materialize in the U.S. House of Representatives tax bill.
But it does include some proposed tweaks.
Here are five changes legislators want to make to the workplace accounts, and how they could affect employees in retirement savings plans.
1. Continuing contributions 
Currently, someone taking a hardship withdrawal from a 401(k) plan can't contribute again until six months have passed. The bill would eliminate that restriction. 
Usually people withdraw money for more immediate needs, said Rob Austin, director of research at benefits administrator Alight Solutions. "Paying for medical bills or for a roof over your head—why penalize them for six months afterward?" Austin said. "This keeps them on the saving path throughout the whole period."
Also, many people forget to reinstate their contributions after six months or their employer doesn't notify them, said Robyn Credico, a senior consultant with consulting firm Willis Towers Watson.
2. Bigger hardship withdrawals
Right now, participants can only take hardship withdrawals of money they contributed, not matching contributions from their employer or amounts that have appreciated through investments. The proposed change would allow savers to take a withdrawal based on the whole balance. 
That may encourage more "leakage" from plans because there's more money available to tap, said Austin. "But now someone who had a hurricane rip through their neighborhood can withdraw more of their savings than they could have before," he said.
3. Repaying loans
Currently, if you have an outstanding loan from your 401(k) and lose your job, you generally have to roll that money into an IRA or new employer's plan within 60 days. If you don't, the loan becomes taxable and subject to a 10 percent penalty. The bill says a worker who was terminated with a loan outstanding would have until their taxes are due (so April 15 of the following year) to repay it into an IRA or a plan at a new job.
"The nice thing about that is, if you do lose your job and can't find the money to repay the loan, by the time you file your return hopefully you'll get a job and can not only avoid the penalty but make your retirement savings whole," said Credico.
4. Syncing ages
The age when plan participants can take in-service distributions would be synced for 401(k)s and government plans. In-service distributions are withdrawals some employees can make while still working. With 401(k)s, the age to take money out without penalty is 59 1/2, but some state and local governments with 403(b) or 457 plans set the age at 62. The bill would declare the age as 59 ½ for all of these types of defined contribution plans.
5. Nondiscrimination test tweaks
One change would make it easier for defined benefit plans, the predecessor to 401(k)s, that are closed to new participants to pass nondiscrimination tests. Those tests are meant to ensure that the retirement plan doesn't favor higher-compensated employees over lower-paid workers. 
"The way the rules around nondiscrimination tests play with each other has been fairly complex and difficult to maneuver through," said Greg Rosica, a tax partner at Ernst & Young. "This is an attempt to simplify them some without providing any particular benefit to one group."
The proposed change would allow such plans to fold in the company's defined contribution plan when doing nondiscrimination testing. That would make it easier to be in line with the rules and allow existing participants in defined benefit plans to keep accruing benefits.
"You don't want them to shut down the plan because it will hurt everyone — not only the highly compensated people," said Credico. "If the plan is terminated and the money has to be distributed, some people in the plan may spend it. In any case it won't be a guaranteed annuity, which is a value you get in a defined benefit plan."
Before it's here, it's on the Bloomberg Terminal.
LEARN MORE