Broadbent Defends Carney, Says Rate Outlook Isn't a Promise
By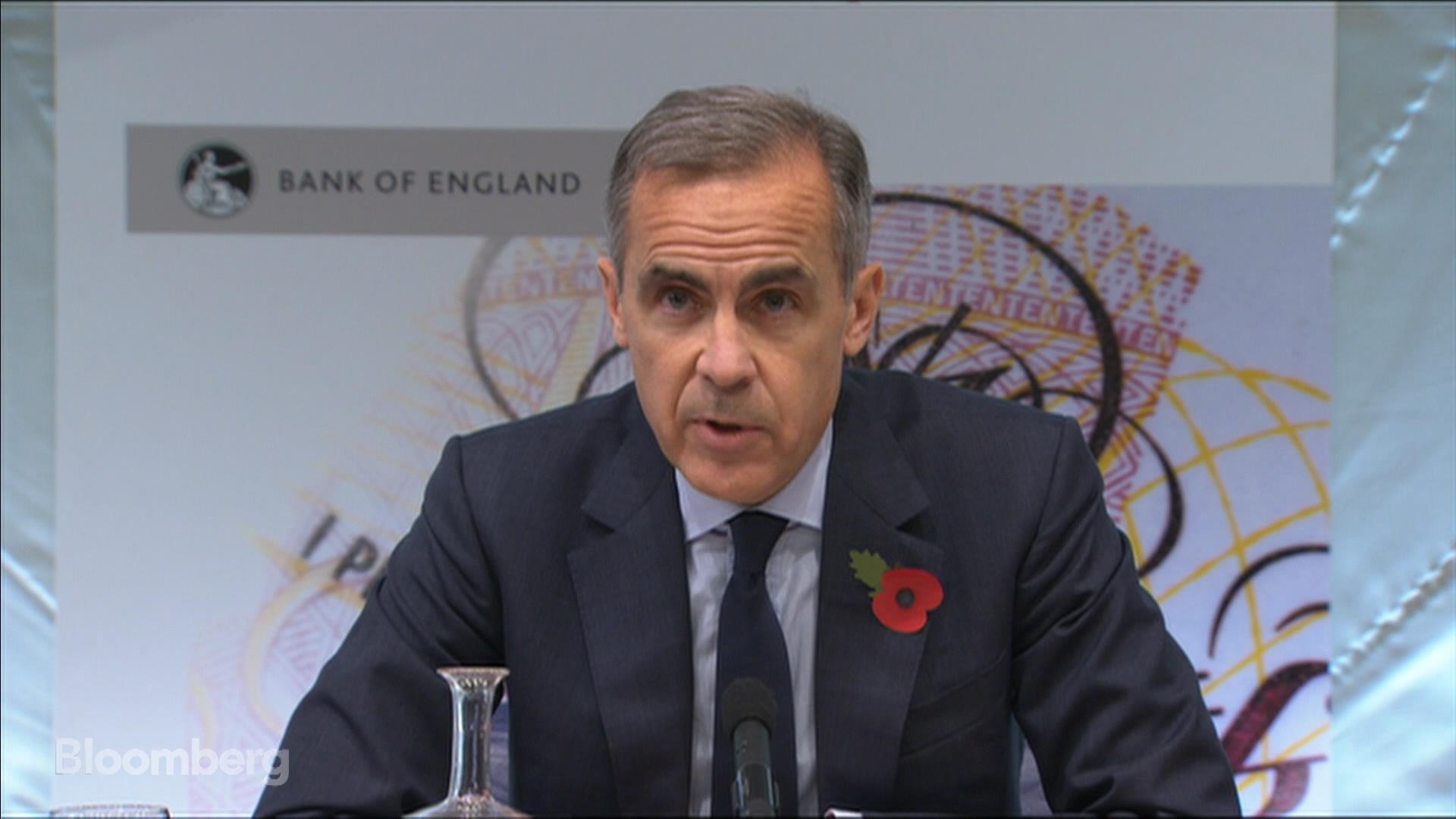 Bank of England Deputy Governor Ben Broadbent said the U.K. may need a "couple" more rate increases in the coming years to keep inflation in check, but that he wasn't making any promises.
Speaking on BBC radio on Friday, he also defended Governor Mark Carney after being asked about previous comments about policy and Brexit. Carney has been criticized for giving mixed signals on interest rates in the past, and Broadbent was pretty clear where he stands on the argument.
"What he has said in the past has become somewhat reinterpreted."
And on the interest-rate comments:
"He said 'could,' he did not say 'would.' That was not a prediction, nor has he ever given a firm prediction about interest rates. He can't, he's one of the nine member committee. We don't vote on future interest rates, we vote only on the current interest rate."
With inflation at 3 percent, the BOE raised rates on Thursday for the first time in a decade.

On Friday, Broadbent stuck to the bank's line that about two more increases would probably be required to get inflation back to the 2 percent target. He added, though, that there are "always unknown things and unpredictable things" that can change the outlook.
"Given the outlook currently, we anticipate we'll need maybe a couple of more rate rises to get inflation back on track, while at the same time supporting the economy. That is not a promise, and it never could be a promise, and that's not what the governor said yesterday."
Before it's here, it's on the Bloomberg Terminal.
LEARN MORE