Mobius Says He's Glad to Be on the Sidelines of Venezuela's Bond Drama
By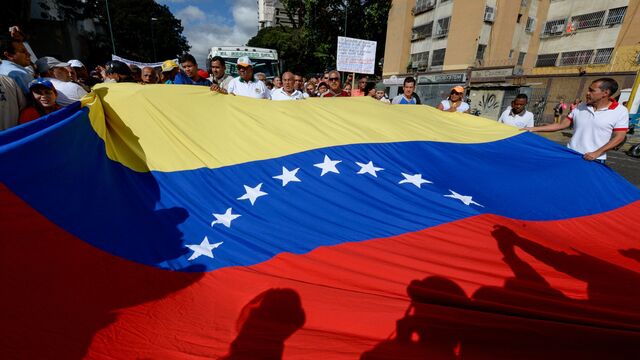 As investors in Venezuelan debt agonize over whether the state oil company will make a critical bond payment today, one of the most high-profile investors in emerging markets is sitting out the drama.
Mark Mobius, the executive chairman at Franklin Templeton's emerging markets group, says he's been out of the trade since socialist Hugo Chavez's ascent to power in 1999. While Mobius acknowledges there are investment opportunities in the oil-rich nation, he says it isn't worth the risk.

"I said to my guys, 'Let's get out,'" the 81-year-old investor said on Bloomberg Radio this week, referring to the aftermath of Chavez's election. "Until the government changes its stance, it doesn't make any sense to go into a country like that."
Franklin Templeton isn't alone in its disdain. DoubleLine Capital also has no reported holdings in Venezuela. Two years ago, a portfolio manager there compared the high returns from the country to short-lived "sugar highs."
Before it's here, it's on the Bloomberg Terminal.
LEARN MORE