Your Evening Briefing
Here are today's top stories
Bloomberg News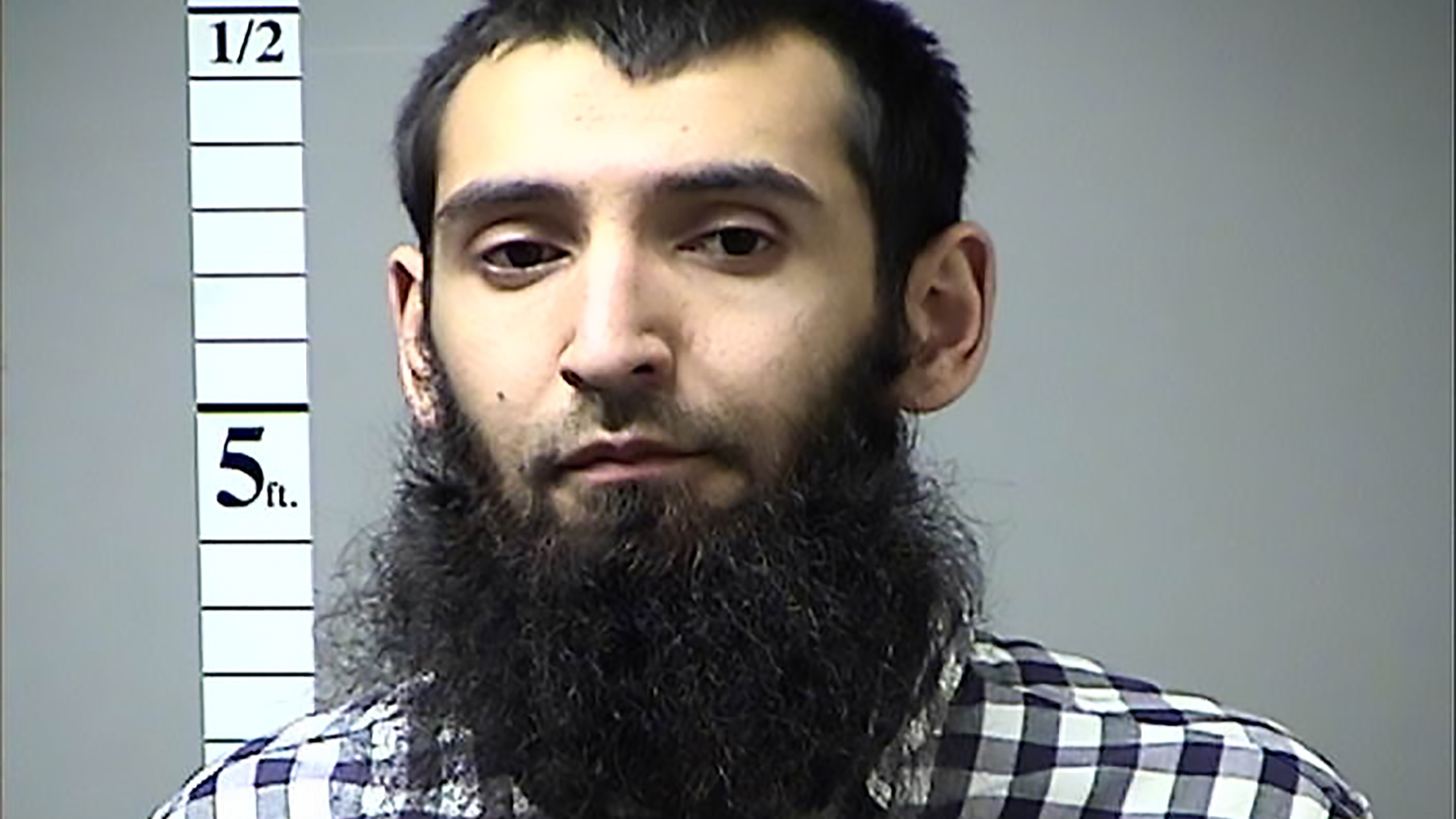 Want to receive this post in your inbox every afternoon? Sign up here.
Americans are officially freaking out. A new study found that two-thirds of U.S. adults are anxious over the future of the nation, an issue that is stressing them out even more than work or money. In unrelated news, Americans are jumping ship and renouncing their citizenship at a record pace.—Katie Robertson
Trump wants to end the diversity visa program. President Donald Trump sought to politicize the deadliest terror attack in New York City since 2001, blaming Democrats for the immigration policy that made it possible for a man accused of killing eight people on Tuesday to enter the country, and vowing to eliminate it. The alleged assailant, a Uzbekistan native, came to the U.S. through the diversity lottery program. Trump also told reporters he "would certainly consider" sending the suspect to the U.S. military detention facility in Guantanamo Bay.
What Wall Street is saying about the delayed tax bill rollout. The White House says the bill is on track to be released on Thursday, after delaying it by a day. The postponed unveiling hasn't shaken faith that legislators will eventually succeed in passing at least some tax cuts. Analysts are keeping their better-than-50-percent odds some reductions will be passed, though the delay signals how tough the process will be.
Papa John's blames the NFL for hurting pizza sales. Founder John Schnatter is going after NFL Commissioner Roger Goodell, saying weak handling of the league's national-anthem controversy has hammered sales. His comments mark the highest-profile example of an NFL partner publicly blaming the outcry for hurting business. Papa John's has been the NFL's official pizza sponsor since 2010.
Federal Reserve officials voted unanimously to leave interest rates unchanged while signaling they remain on track to hike one more this year, a day before Trump plans to unveil his choice to lead the U.S. central bank. Trump said Wednesday that current chair Janet Yellen is "excellent" but wouldn't commit to reappointing her.
Tesla's Model 3 moment of truth is here. The overwhelming focus for the automaker's third quarter earnings report on Wednesday will be the production ramp of the Model 3—the more affordable electric car that is critical to Tesla's mainstream success and profitability. The second half of 2017 was to be a test of whether founder Elon Musk could make enough Model 3s, and make them fast enough, to justify the billions of dollars already spent.
Bump stocks are back. The appendage that helped mow down dozens and wound hundreds in the Las Vegas mass shooting is for sale again, one month after the massacre. There were calls in Washington for a ban on "bump-fire stocks," which allow semi-automatic weapons to fire as if they were fully automatic, in the aftermath of the shooting.
How far will you go for a quality in-flight movie experience? The Avegant Video Headset and Royole Moon aim to bring an Imax-like theater to your next trip. Think noise-cancelling headphones and eyepieces featuring screens that extend to the edges of your peripheral vision.

Before it's here, it's on the Bloomberg Terminal.
LEARN MORE