Next Time Bring Your CEOs, Lawmakers Tell Facebook, Google and Twitter
By
Senators King, Manchin say decisionmakers should've testified

Cotton warns tech company response risks increased regulation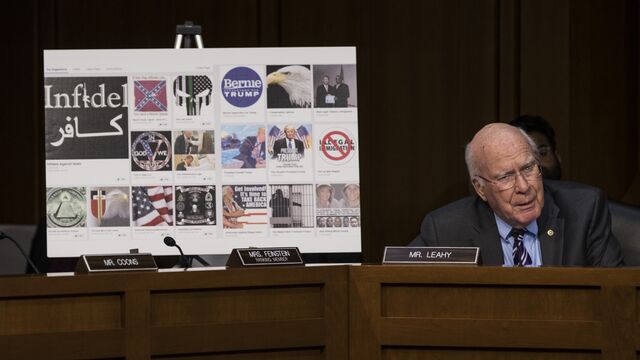 Senator Angus King issued a simple admonishment to the lawyers representing Facebook, Google and Twitter at a Senate Intelligence Committee hearing on Russian meddling with social media during the 2016 presidential election.
"I'm disappointed you are here and not your CEOs," King, an independent from Maine who caucuses with Democrats, told the three corporate counsels. "We would appreciate seeing the top people who are actually making the decisions."
Democrat Joe Manchin of West Virginia echoed the criticism that the Silicon Valley giants had left their decisionmakers at home.
The rebuke came during a hearing in which the three lawyers faced tough grilling over what top Democrats on the panel called a slow response to interference in U.S. politics. The appearance was the companies' second day of hearings in Congress. They faced a Senate Judiciary subcommittee yesterday and will appear before a House panel later today.
The tech companies' response risks a blowback in Washington. Arkansas Republican Senator Tom Cotton warned that their attitudes could fuel a push for what might be unwise regulations.
Before it's here, it's on the Bloomberg Terminal.
LEARN MORE