Freezing Blasts Set to Jolt Europe Primed for a Mild November
By
Weather will be mostly warmer than average with chilly spells

Scotland, Romania, Poland to be warmest areas this month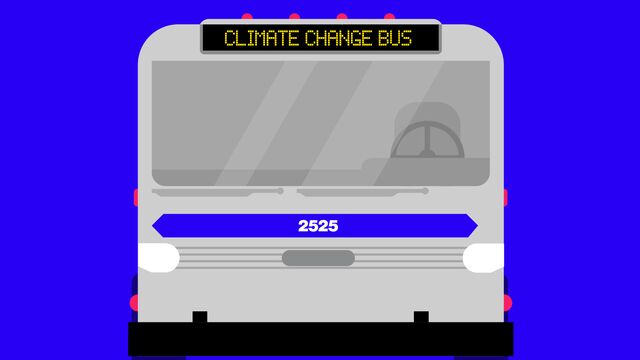 Europe's power and gas traders had better be ready for a challenge.
This month will probably see more of the warmer-than-normal weather that hung over Europe in October, except with surges of freezing temperatures that will blast the continent at unpredictable intervals, according to five meteorologists surveyed by Bloomberg. The cold spells could further boost coal and power prices already trading at four-year highs.
That means traders should brace for volatility. Europe's second-largest gas consumer, the U.K., is starting the season "clearly tight on supply," according to Giacomo Masato, a meteorologist and analyst at London-based broker Marex Spectron. The thin buffer of natural gas and the rising cost of coal could compound the market impact of a demand jump in frigid conditions.

While the winter should be rather mild, "there are other indications that colder risks are in play," said Todd Crawford, chief meteorologist at the Weather Co. Especially "across northern and western sections" of Europe.
Driving the November forecast is the La Nina weather pattern, a cooling of the Pacific Ocean that can trigger weather changes worldwide. Last month, it swept across Europe, producing the warmest October in three years, said Rebecca Fuller, a senior meteorologist at Gaithersburg, Maryland-based MDA Information Systems Inc.
It will still affect Europe in the coming weeks, and could create odd results. For example, Scotland could be one of the warmest parts of Europe, according to Jason Nicholls, a senior meteorologist at AccuWeather Inc. in State College, Pennsylvania. Southwest Europe, Romania and Poland are also expected to be relatively balmy.
Flummoxed Traders
A deepening trough of low pressure will be responsible for the cold variations sprinkled throughout the month. While that's good news for Alpine mountain ski resorts, who will get a pattering of snow, it could flummox traders because even though meteorologists can say bursts of chilly weather will occur, exactly when and where are hard to pin down.
"Any more detail regarding cold spells, snow, etc. are impossible to say," said Michael de Villiers, a senior meteorologist at The Weather Co. Average estimates "conceal any colder (or warmer) extremes that may occur."
Still the trend across Europe should remain warm on average until about January, when parts of the continent may see a deep freeze, especially the Baltics, said MDA's Fuller. Even France and Spain may get hit by an end-of-season cold snap, she said.
Out of Gas
While milder temperatures at the start of the heating season may protect against energy price jumps, inventories of natural gas in storage are lower than last year. That boosts the danger of the sort of fuel scarcity that occurred last winter, according to an analysis by Bloomberg New Energy Finance. 
Additionally, the price of liquefied natural gas cargoes, which the U.K. has said it will rely on to get it through the winter, have climbed. Coal, a competitor fuel with gas for electricity generation, and German power for next year are trading at the highest levels since 2013.  
"Expectations are for a mild November, which could help keep storage levels high," said Meredith Annex, a senior associate at Bloomberg New Energy Finance. "But the possibility of a cold spell as winter goes on means the risk of fuel scarcity remains."
Before it's here, it's on the Bloomberg Terminal.
LEARN MORE