Fox Says EU Must Talk Trade Before U.K. Will Agree Brexit Bill
By and
Says EU is 'unreasonable' to demand money before trade talks

Says U.K. not to blame for deadlock, delay could hit exit plan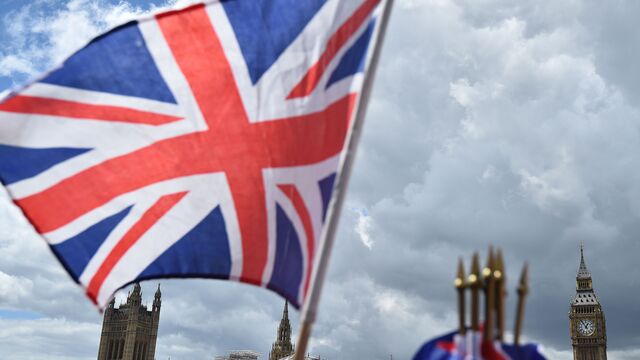 The European Union is being "unreasonable" by demanding Britain sign up to pay a Brexit bill before allowing talks to move on to discuss the future commercial accord, U.K. Trade Secretary Liam Fox said.
He blamed the other 27 EU countries for delaying the progress in the negotiations and warned that continuing hold-ups will make it more difficult to reach a trade deal in time for Brexit day in March 2019. Talks are stalled because the EU wants the U.K. to detail what it will pay as it leaves the bloc.
Read more about the truth About the 10 biggest current Brexit myths
"The idea that the United Kingdom would actually agree to a sum of money before we knew what the end state looked like, or what any future potential was, I think is a non starter," Fox told a panel of lawmakers in London on Wednesday. "Show us what the end state looks like and we can then talk about the financial disaggregation."
Fox's comments reveal the strength of feeling on the hard euroskeptic wing of Prime Minister Theresa May's cabinet, highlighting the pressure she's under as she weighs her next move in the Brexit talks.
The EU has indicated May must promise to pay a 60 billion euro ($70 billion) bill, for pensions, loans to other countries and budget commitments before it will allow talks to move on from the divorce terms to a trade deal for the future.
Read more: Fox accuses EU of behaving like a gang, not a club
Pro-Brexit Tories think Britain does not owe the EU a cent and the bloc is being unfair. Fox's comments lay bare the fact that these views reach right into the cabinet. 
"Given the business interests across the European Union, including the interests of international investors, I think it's unreasonable not to want to start the next phase given that substantial progress has been made on issues like European Citizens' rights and agreements on positions over Ireland," Fox said. "The trouble is that the later these discussions begin, the higher the chance of not reaching a deal on time."
Before it's here, it's on the Bloomberg Terminal.
LEARN MORE