Five Things You Need to Know to Start Your Day
Get caught up on what's moving markets.
By and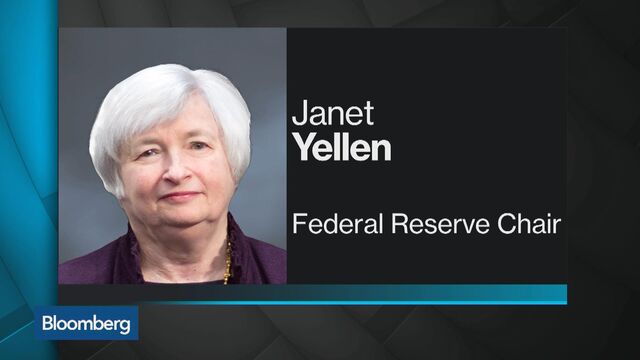 Want to receive this post in your inbox every morning? Sign up here
Decision day at the Federal Reserve, terror attack in New York, and tax bill delayed. Here are some of the things people in markets are talking about today.
Decision day
At 2 p.m. Eastern Time the Federal Reserve is expected to announce that its policy setting committee has decided to keep interest rates unchanged. With no updated economic projections or a press conference by Chair Janet Yellen due with today's decision, investors will look to any change in the statement language for confirmation of the expected December rate hike. Of greater interest is President Donald Trump's nominee for the head of the bank, a decision he's expected to announce tomorrow. 
New York attack
Eight people were killed and several more seriously wounded after a suspected terrorist drove a truck down a bicycle path near the World Trade Centre in Manhattan yesterday. The driver of the truck, 29-year-old Sayfullo Habibullaevic Saipov, an Uzbek man who had been in the United States since 2010 and was a registered Uber driver, was captured alive by police. Trump ordered the Department of Homeland Security to bolster the vetting of immigrants coming to the U.S. in the wake of the attack, without revealing specific details of what he wanted them to do. 
Tax bill
House legislators' ambitious plan to get tax legislation passed by Thanksgiving is already coming under pressure as the publication of their long-awaited bill has been pushed back. With the big reveal now due tomorrow, there will be just 10 legislative days available to succeed in the mammoth task of rewriting the U.S. tax code. The delay is being seen as a sign that negotiations among Republican lawmakers on the details of the plan may not be going as smoothly as possible. 
Markets rise
Overnight, the MSCI Asia Pacific Index gained 1 percent, while Japan's Topix index closed 1.2 percent higher as tech earnings and a weaker yen boosted investor confidence. In Europe, the Stoxx 600 Index was 0.6 percent higher at 5:50 a.m. with miners leading the gains as metals prices surged. S&P 500 futures were 0.3 percent higher, the 10-year Treasury yield was at 2.390 percent and gold was higher ahead of the Fed decision. 
Commodities rally
A global metals rally saw nickel climb by the daily limit in Shanghai, adding to yesterday's 5.3 percent rally. Copper also rose, with prices climbing 2 percent. Crude is having a good session, with a barrel of West Texas Intermediate for December delivery trading at $55.01 by 5:50 a.m. as oil added to its longest rally in three months. In non-commodity news, bitcoin continued its rally, trading over $6,550. 
What we've been reading
This is what's caught our eye over the last 24 hours.
Before it's here, it's on the Bloomberg Terminal.
LEARN MORE