Democrats Slam Trump's Ex-Im Nominee as a Flip-Flopper
By
Ex-congressman Garrett questioned over calls to kill agency

Promises to keep bank open met with derision from senators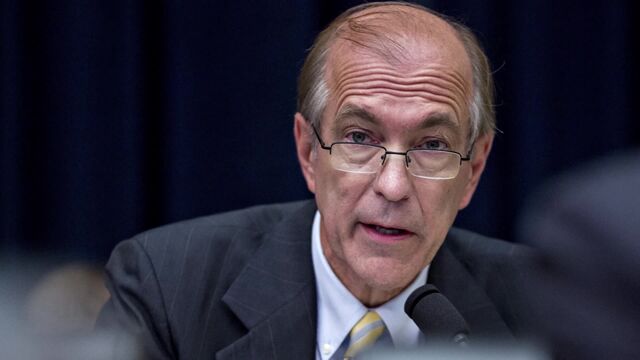 Politically convenient. A 180-degree change. A ploy only to secure a high-paying job.
Those were some of the criticisms hurled Wednesday at Scott Garrett during a hearing on his nomination to run the U.S. Export-Import Bank. Democrats on the Senate Banking Committee, including Sherrod Brown and Elizabeth Warren, blasted the former Republican congressman, questioning his avowed conversion from relentless critic calling for the bank to be shut down to advocate of efforts to reauthorize the agency.
"I don't understand why anyone should believe what you're saying now," Warren said during her questioning of Garrett. "How do we know you aren't hoping to get confirmed so then you can just go back to what you really want to do?"
Garrett struggled to respond to questions from both Democrats and Republicans about the change in his views on Ex-Im, which helps finance the export of U.S. goods and services. It's unclear whether he has enough support from Republicans to win Senate confirmation.
He said that since he made those remarks about shutting down the bank, there have been new developments including the election of President Donald Trump and the introduction of a new agenda for the bank.
Garrett, who left Congress after he was defeated in a reelection bid last year, twice voted against legislation reauthorizing Ex-Im. During a debate in 2015, he called it "taxpayer funded welfare for megacorporations" and "a bank that embodies the corruption of the free enterprise system."
His negative view is shared by at least two senators on the Banking Committee, Pat Toomey of Pennsylvania and Richard Shelby of Alabama. The two Republicans said on Wednesday that they would only vote to advance the five other candidates who are up for board positions if they were packaged with Garrett.
"He's a principled man and we need those types of people at the bank," Shelby said. "The bank is still corporate welfare."
Before it's here, it's on the Bloomberg Terminal.
LEARN MORE