Banker Brother Comes to Aid of Accused Cryptocurrency Fraudster
By
Promoter of real estate, diamond-backed ICO's arrested

Zaslavskiy accused of conspiring to defraud investors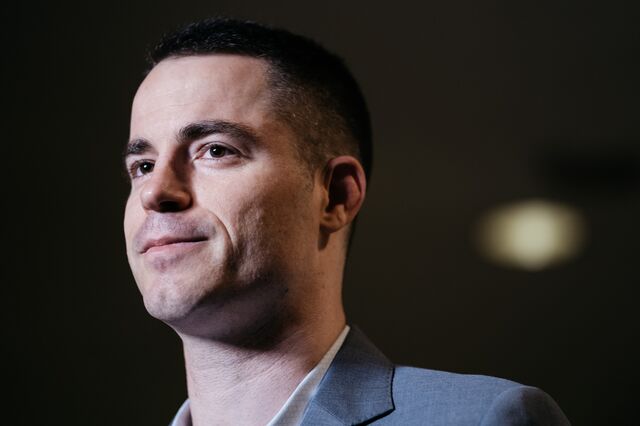 A businessman accused of fraud involving two fake cryptocurrency offerings got bailed out of jail by his brother who works at a major investment bank.
Maksim Zaslavskiy, 38, appeared Wednesday before a judge in Brooklyn federal court on securities fraud conspiracy charges over offerings by his companies, REcoin Group Foundation LLC and DRC World Inc., also known as Diamond Reserve Club.
One of the initial coin offerings, or ICOs, was promoted as the "first ever cryptocurrency backed by real estate," according to prosecutors. The other was supposed to be backed by diamonds.
"Zaslavskiy knew that no real estate or diamonds were actually backing the investments" in the novel ICOs, Acting U.S. Attorney Bridget M. Rohde said in a statement.
U.S. Magistrate Judge Ramon Reyes released Zaslavskiy on a $250,000 bond secured by his parents' home in Sheepshead Bay, Brooklyn, and co-signed by his brother, Dmitry, an executive director at Morgan Stanley. The family and Maksim Zaslavskiy's lawyer Mildred Whalen declined to comment after the proceeding.
Last month, Zaslavskiy was sued by the U.S. Securities and Exchange Commission over the same allegations. The case is among the first to be brought by the regulator over fraud in ICOs. The SEC began alerting investors of such scams in July, amid the hype associated with soaring values of bitcoin and interest in other virtual currencies.
Zaslavskiy faces a maximum of five years in prison if convicted, according to prosecutors.
Morgan Stanley didn't immediately respond to a request for comment. Neither Dmitry Zaslavskiy nor the bank are accused of wrongdoing.
The case is U.S. v. Zaslavskiy, 1:17-mj-00934, U.S. District Court, Eastern District of New York (Brooklyn).
Before it's here, it's on the Bloomberg Terminal.
LEARN MORE