DNC's Perez Criticizes McConnell's 'Silence' on Manafort Charges
By
'The rot went all the way to the top' Democratic leader says

Defends payments to Fusion GPS for oppo research on Trump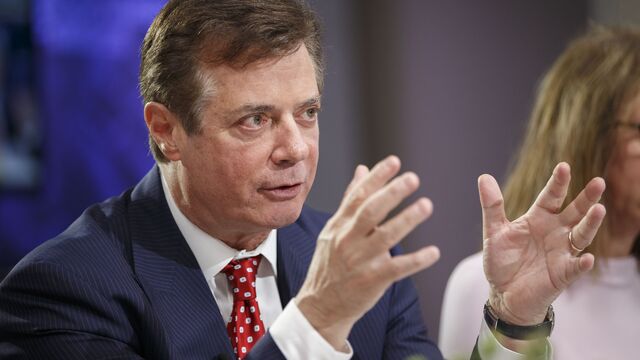 Democratic National Committee Chairman Tom Perez chastised Republican leaders on Tuesday, saying their silence about criminal charges against former aides to President Donald Trump was "appalling."
Perez acknowledged that a few Republicans had spoken out but criticized Senate Majority Leader Mitch McConnell and House Speaker Paul Ryan for responding with "deafening silence." The party's response, he said, was reminiscent of the Watergate era, when the GOP "took way too long" to realize they "had to put country over party" and speak out against then-President Richard Nixon.
In response to questions about the charges on Monday, Ryan said in a WTAQ radio interview that "nothing's going to derail what we're working on in Congress."
Perez, speaking at a Christian Science Monitor event in Washington, said that the indictments of Paul Manafort and Rick Gates, which were unsealed Monday, showed that "the rot went all the way to the top of the campaign."
"Yesterday was a somber day for America because we now have pretty clear evidence that there was an undeniable attack on our democracy," the former Obama Labor secretary and Justice Department official said. "It's clear to me that the investigation will continue and it's not the end of the criminal charges going forward."
The announcement that George Papadopoulos, a former Trump campaign foreign policy adviser, had signed a plea deal with prosecutors is a sign that more is to come, Perez said. "What we saw yesterday was a guilty plea by a person who was referred to by Donald Trump as a great guy," he said.
The White House has said that the DNC and Clinton campaign's funding of research conducted by the firm Fusion GPS, as well as the Obama-era approval of uranium sales to Russia, should be the focus of prosecutors. Perez said that kind of opposition research was "not simply something that ought to be done, it would be malpractice not to do it, especially when you have a presidential candidate who blew convention out of the window."
Perez said he didn't know exactly how much the DNC had paid Fusion GPS for opposition research on Trump during the campaign. Perez said he learned of the DNC's payments to the firm about 48 hours before the relationship surfaced in news reports last week.
Before it's here, it's on the Bloomberg Terminal.
LEARN MORE