Photographer: Balint Porneczi/Bloomberg
BNP Paribas Finds Escaping Trading Slump Is Getting Harder
By
French bank misses estimates for key capital markets business

CFO Machenil says French retail may see pick up in late 2018
BNP Paribas SA is finding it harder to evade the trading slump that's engulfing rivals.
After emerging almost unscathed from the period of low volatility that weighed down Wall Street firms and European investment banks earlier this year, the Paris-based lender posted a bigger-than-expected 17 percent drop in trading revenue in the third quarter, or 15 percent on a constant-currency basis. That was a better performance than Deutsche Bank AG and Barclays Plc, but was in line with the average decline at its main U.S. peers.
Chief Executive Officer Jean-Laurent Bonnafe is one of the few European banking heads who is investing in investment banking as he seeks to make BNP one of Europe's top three such firms. Long a leader in equity derivatives and structured products, the Paris-based bank is seeking to win business from rivals such as Deutsche Bank, as higher capital requirements and lower profitability force them to retreat from some business areas.
Income from trading bonds, currencies and commodities at BNP fell 26 percent to 801 million euros ($933 million) from a year earlier, based on figures the bank published on Tuesday. While BNP did increase revenue from buying and selling stocks, the trading business's quarterly sales were the lowest in almost two years and also missed the average of five analyst estimates compiled by Bloomberg News. 
"It was a fairly downbeat set of results," said Julian Chillingworth, chief investment officer at Rathbone Brothers in London, which has about 36 billion pounds ($48 billion) under management and owns some BNP shares. "You can't come out terribly enthusiastic about this."
Trading revenue was a "big disappointment," according to analysts at Kepler Cheuvreux, while Morgan Stanley analysts said the markets results were "light of expectations."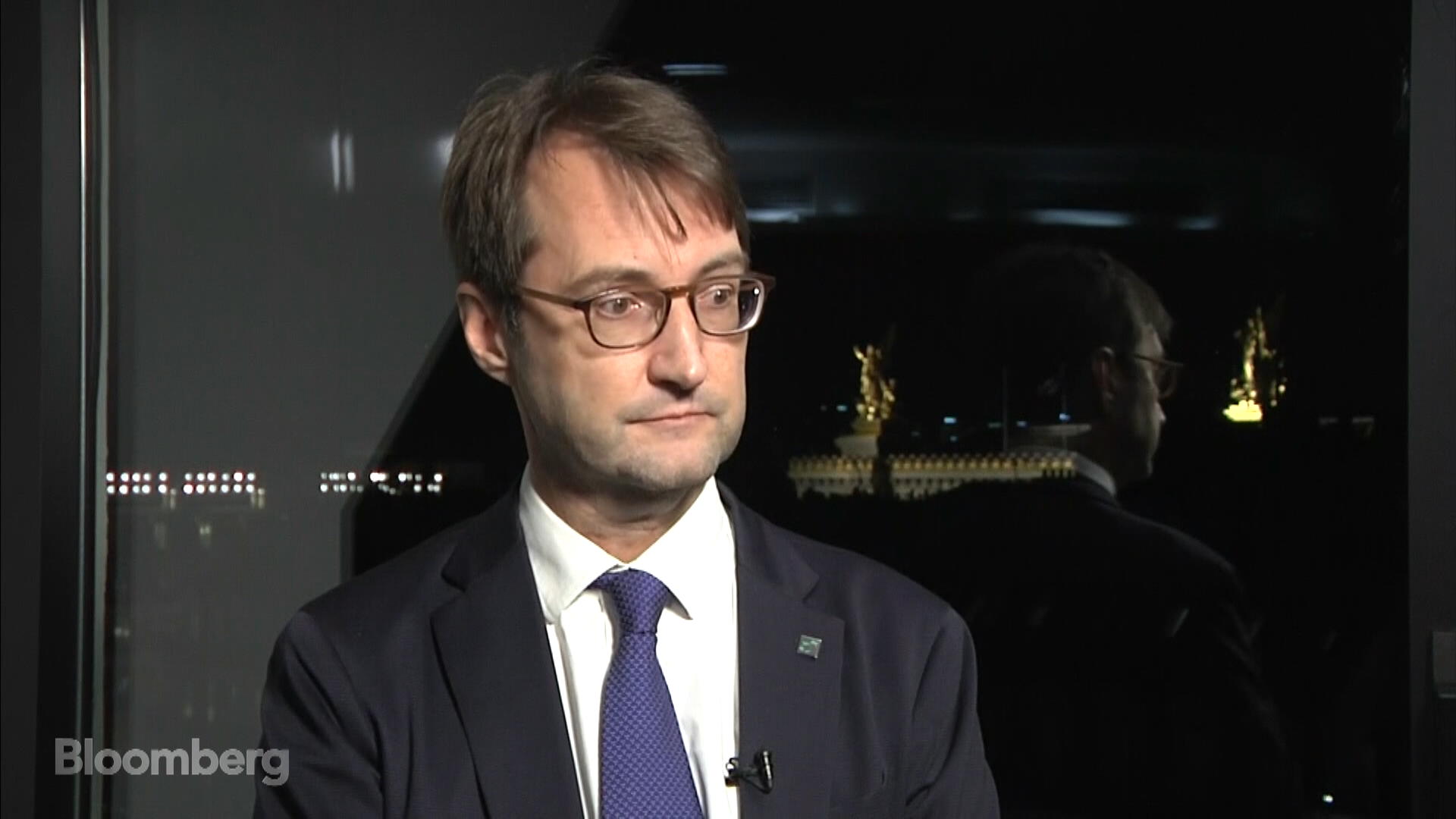 Bond trading suffered as "some institutions, some businesses waited to see what was unfolding," Chief Financial Officer Lars Machenil said in a Bloomberg Television interview. Still, he struck a note of cautious optimism, saying that the European economy is doing well and recent announcements from the European Central Bank may lead to "more normal" conditions for bond markets going forward.
Regarding the bank's 2020 targets, BNP Paribas has had a "good start," Machenil told analysts on a call. In the global-markets business, revenue rose 3.3 percent over the first nine months of the year, trailing the target for about 5 percent annual growth through 2020.
BNP shares declined 2.7 percent in Paris trading, the most since May. That trimmed this year's gain to about 11 percent.
Trading Sales
Trading sales fell to 1.23 billion euros in the three months ended September, missing the 1.4 billion-euro analyst estimate. That's still better than European rivals such as Deutsche Bank and London-based Barclays Plc, which both posted declines of about 30 percent from trading bonds and stocks.
It was a different story in the second quarter, when the global markets division's income fell only 2.3 percent to 1.52 billion euros -- beating analysts' estimates -- less than the 10 percent drop for Wall Street firms.
Consumer-banking revenue in BNP's main markets, which include Belgium, France and Italy, was almost flat in the third quarter. The French retail unit had a "strong" pick-up in lending volumes but "not enough to offset the pressure" from low rates, said Machenil, who added that the French network may see a revenue turnaround at the end of next year or the start of 2019.
Net income increased about 8 percent to 2.04 billion euros, compared with the 1.99 billion-euro average of seven analyst estimates. BNP booked a 326 million-euro pretax gain from the sale of a stake in Mumbai-based SBI Life Insurance Co.
The lender is one of Europe's largest consumer lenders, with branch networks stretching from Italy to Poland. Net income was boosted by lower provisions for bad loans as Europe's economy picked up, as well as a gain from selling a stake in an Indian insurer.
Before it's here, it's on the Bloomberg Terminal.
LEARN MORE