Senate Russia Probe Likely to Extend Into 2018, Collins Says
By
Intelligence panel may issue interim report, senator says

Collins says Trump should speak more on Russia election threat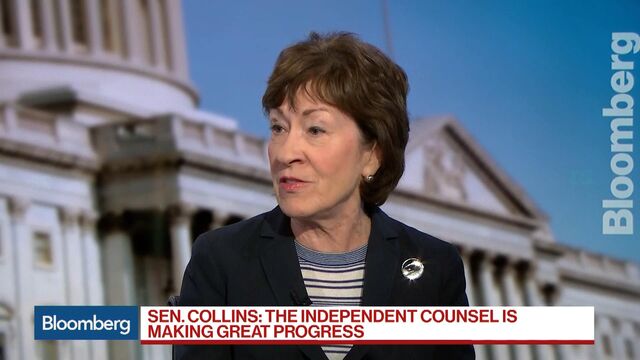 Senator Susan Collins, a top Republican on the Senate Intelligence Committee, said the panel's probe into possible collusion between Russia and President Donald Trump's campaign is all but certain to push into the 2018 election year.
The most likely step for the panel this year would be an interim report examining Russia's attempts to influence U.S. politics and hack into state election systems, Collins of Maine said at a roundtable Monday with Bloomberg News editors and reporters. The panel may make recommendations to thwart any further attempts to meddle in next year's congressional elections, she said.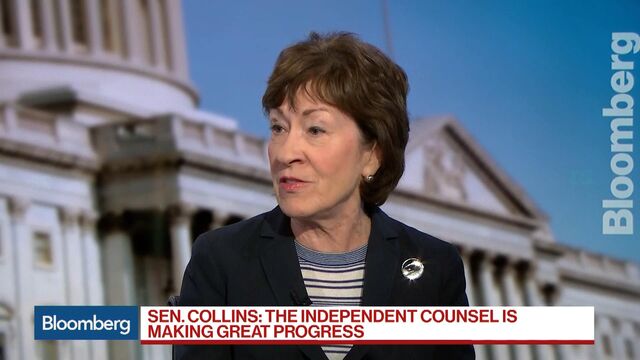 Collins also said it's important that Trump speak more forcefully about the threat of Russian election meddling, and said he doesn't seem to accept the unanimous conclusion of U.S. intelligence agencies that Russia tried to influence the election.
"My impression is that he's not totally convinced," she said.
Special Counsel Robert Mueller's investigation into Russia and the election intensified Monday with the indictment of Trump's former campaign chief Paul Manafort and Manafort business associate Rick Gates on charges of hiding foreign accounts and failing to disclose work for a foreign government. The Justice Department also said former Trump campaign foreign policy adviser George Papadopoulos pleaded guilty weeks ago to lying to the FBI and is cooperating with the investigation.
'Difficult to Tell'
The senator said it's too early to draw conclusions about the importance of Monday's indictments of Manafort and Gates, as well as the guilty plea by Papadopoulos.
"We don't know what else the special counsel is going to come up with," she said. The senator said she hasn't reached a conclusion about the surprise plea agreement by Papadopoulos that outlined contacts with Russian officials offering "dirt" on Hillary Clinton.
"It's very difficult to tell whether he was sort of a wannabe type who was a volunteer and a member of the president's foreign policy advisory council which apparently met one time, or whether he played a more important role. I don't think we know that yet," Collins said.
QuickTake Your Guide to Understanding the Trump-Russia Probe
Collins said she dismisses the notion the Trump might fire the special counsel, despite some speculation he might do so after earlier dismissing FBI Director James Comey.
"I cannot imagine the president firing Mueller because there would be such an uproar if he did," the senator said. "I think that is a totally unlikely scenario."
Staying in Senate
Collins, 64, said this month that she decided not to run for governor of Maine next year, ending the prospect that one of the chamber's last Republican moderates will leave Washington soon. She said that staying in the Senate is the best way for her to contribute on issues such as rising health costs and stagnant wages. Her current term expires in January 2021.
At a time when Republicans govern the chamber with a slim 52-48 majority, Collins has been a swing vote on issues including health care, taxes and gun control. With Republican leaders preparing to unveil a tax-overhaul plan, her influence could be felt more than ever.
She decided to remain in Congress as other GOP Trump critics are announcing plans to leave. Senators Jeff Flake of Arizona and Senator Bob Corker of Tennessee, who aren't seeking re-election, both said last week that Trump is nothing less than a danger to democracy. Representative Charlie Dent of Pennsylvania, another independent-minded Republican, also has said he won't run for re-election in 2018.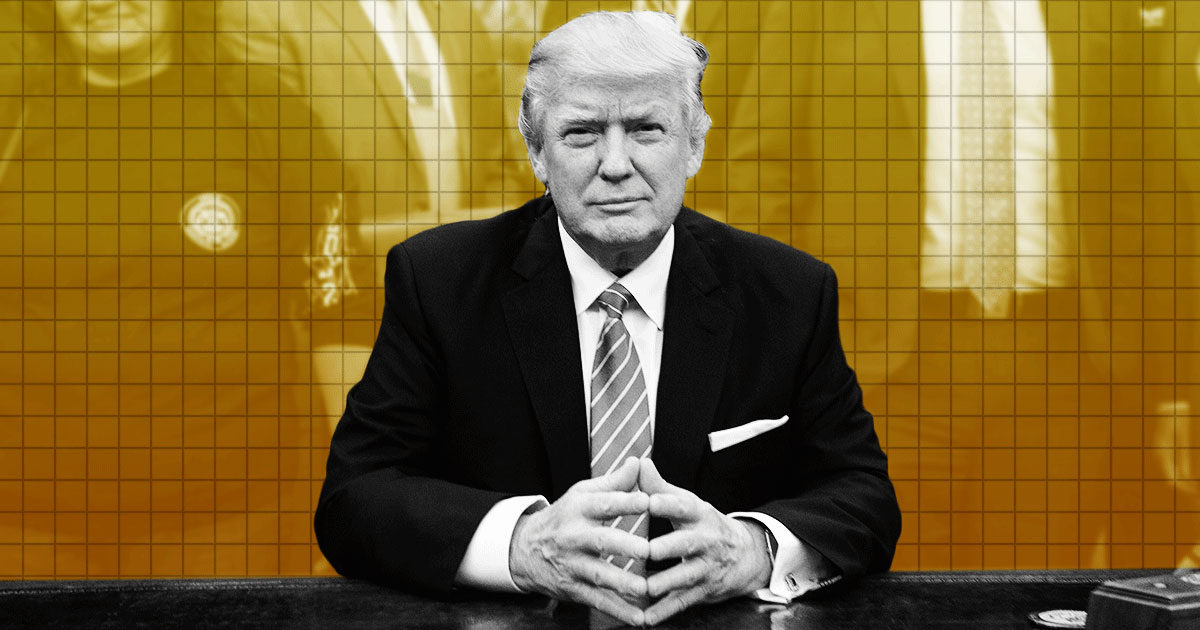 Collins has shown her willingness to buck her party through much of this year. She was one of three Republicans -- along with Lisa Murkowski of Alaska and John McCain of Arizona -- who blocked a GOP replacement of the Affordable Care Act in July.
Earlier this year, Collins was the only Republican senator who voted against Trump's choice of Scott Pruitt for Environmental Protection Agency administrator. She and Murkowski were the only two Republicans who opposed Betsy DeVos for education secretary.
Before it's here, it's on the Bloomberg Terminal.
LEARN MORE