Blankfein Brexit Tweet Reveals Worry London Desks to Stay Empty
By
'Much outside our control' as new office approaches completion

Goldman CEO's tweet follows recent message extolling Frankfurt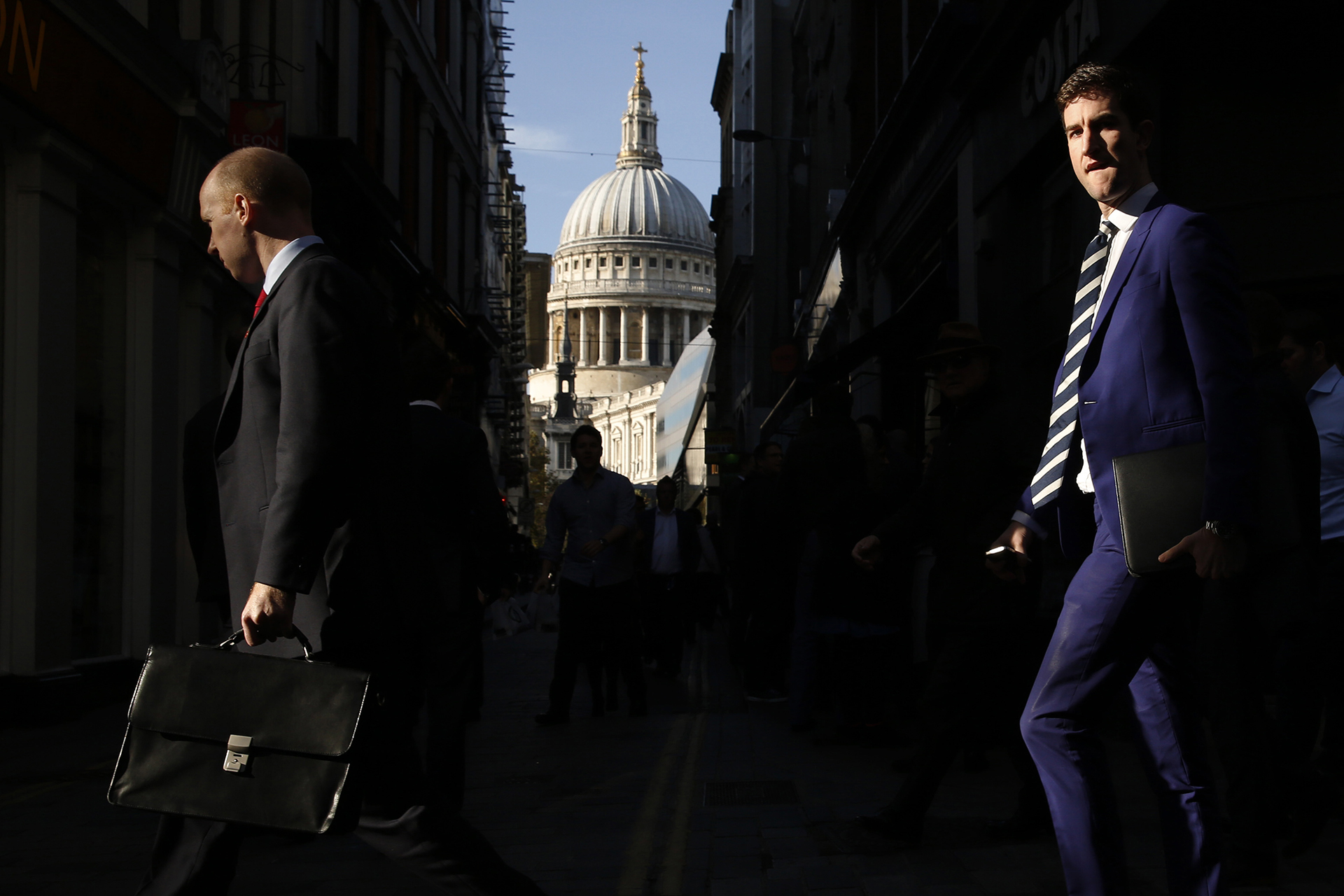 In his second tweet with the hashtag #Brexit, Goldman Sachs Group Inc. Chief Executive Officer Lloyd Blankfein said his bank was still investing in its new London office, but suggested policy makers will ultimately decide whether the building is fully used as the Wall Street firm once intended.
"In London," Blankfein said in a post Monday that contained an aerial shot of construction nearing completion. "GS still investing in our big new Euro headquarters here. Expecting/hoping to fill it up, but so much outside our control."

The Wall Street firm is vacating three buildings in London to consolidate staff in the new office, an 850,000 square foot (80,000 square meter) building just behind its existing Fleet Street base in the City of London. The plan was to move all 6,000 U.K. staff to the new building in 2019. That turns out to be the same year Britain is scheduled to leave the European Union, with the shape of the post-Brexit relationship still a question mark as negotiators clash.
The tweet follows an Oct. 19 post in which Blankfein hailed the "great meetings" he had just had in Frankfurt, and said he will be spending a lot more time there. Germany's financial capital has emerged as the biggest winner in the fight for the thousands of London-based jobs that will be relocated inside the EU.
To read more about Blankfein's tweeting, click here.
Goldman Sachs has agreed to lease office space in Frankfurt that could serve as its new trading hub inside the EU, people with knowledge of the matter told Bloomberg in June. The U.S. bank is considering moving as many as 1,000 employees to the city, a person familiar with the plans said earlier this year.
Blankfein took to Twitter for the first time this year, with his maiden tweet criticizing U.S. President Donald Trump for ditching the Paris climate accord. He's picked up the pace this month, tweeting four times in October.
Before it's here, it's on the Bloomberg Terminal.
LEARN MORE