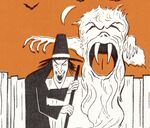 Shares of the collection of U.S. internet stocks known as FANGs had a boost last week, taking the shine off their Chinese counterparts. This reversal of interest was long overdue after an extraordinary spike in valuations of the BAT group over the past five months.
A Bloomberg Functions for the Market analysis by Pamela Kustas notes that the combined market cap of Facebook Inc., Amazon.com Inc., Netflix Inc. and Google (now known as Alphabet Inc.) climbed $119 billion on Oct. 27 alone. This was mostly driven by stellar earnings from Amazon and Alphabet.

What's interesting to note, though, is that the sudden rise finally brings valuations of the FANGs in line with the BATs -- Baidu Inc., Alibaba Group Holding Ltd. and Tencent Holdings Ltd. It also suggests that investors are pricing both sets of stocks on a similar basis.
BATs are collectively priced at 47.8 times this year's expected earnings, compared with 45.2 times for the FANGs, according to Gadfly analysis. Looking forward to next year's profits, the BAT P/E premium narrows to just 1.93 percentage points.
I'd actually expect the BAT-to-FANG spread to rise again in the next few weeks after Alibaba and Tencent report their financials, which will probably be followed by sell-side analysts raising their optimism for next year.

It will be fascinating to watch just how much investors react to any readjustment in outlook. At present, BAT profits are expected to rise a lot more than FANG this year -- 44 percent growth versus 27 percent. Yet earnings for both groups are forecast to climb around 32 percent next year. This would be the first time since Alibaba's IPO in September 2014 that growth rates of the two would be even roughly equivalent.

A valuation premium for the BATs had been justified by the fact that those Chinese players feasted on the spoils of their home nation's faster economic development. Yet Baidu's struggles have dragged on the group, while Tencent's meteoric rise may be tempered next year with analysts forecasting the slowest earnings growth in three years, at a mere 25 percent. They're also lacking the international exposure enjoyed by their U.S. counterparts.
With a few key metrics now aligned, investors may finally have a chance to see whether BATs or FANGs have a sharper bite.
Before it's here, it's on the Bloomberg Terminal.
LEARN MORE