China Corporate Bond Investors' Luck May Be About to Run Out
Bloomberg News
Significant increase in yields likely in coming year: ANZ

Risks rise amid prospects of interest-rate increase, curbs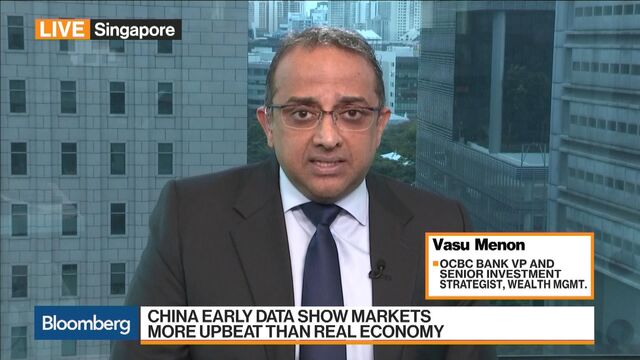 Investors in Chinese company bonds have so far avoided the brunt of a debt selloff that's driven 10-year sovereign yields to the highest in three years. Their luck may be about to run out.
Now that the Communist Party Congress is over, China's bond holders may be about to get hit by "daggers falling from the sky," said Huachuang Securities Co., referring to aggressive deleveraging policies. Plus, accelerating inflation and the risk that China's central bank may follow the Federal Reserve in raising borrowing costs are casting a shadow over the entire bond market.
That all means that the situation that's existed for most of 2017 -- sovereign yields rising, and corporate debt remaining relatively resilient -- is at risk of cracking. As appetite for bonds of any kind dwindles and authorities roll out measures that target higher-risk investments, company securities are in the line of fire.
"It's very likely we will see a significant increase in corporate yields in the coming year," said David Qu, a market economist at Australia & New Zealand Banking Group Ltd. in Shanghai. "The trigger could be tougher regulations or a default. A majority of non-bank financial institutions' debt holdings are corporate bonds, so their selloff can lead to severe consequences. Banks are underestimating authorities' intentions to tighten regulations."

Signs of a turnaround are already beginning to show, with the yield on three-year AAA notes -- the most common grading for Chinese corporate debt -- rising 8 basis points, the most since May, to 4.90 percent on Monday. That extends the cost's increase this month to 29 basis points to the highest level in five months. The spread between those notes and government debt has climbed in October and was last at 117 basis points, though it's still a long way from this year's peak of 150 basis points in April.
Losses accelerated earlier this month after People's Bank of China Governor Zhou Xiaochuan voiced concern about high borrowing levels and signaled that growth could beat expectations. If concerns on regulation intensify and risks of a debt repayment failure appear, the market may go through a major correction in the near term, Huachuang analysts including Qu Qing wrote in a note last week.
China's benchmark 10-year government bond extended a slump on Monday, pushing the yield up by eight basis points to 3.93 percent, the highest since 2014. The cost on five-year notes jumped nine basis points to 3.97 percent.
Rate Risk
The PBOC may boost borrowing costs in open-market operations before or after a potential Fed rate increase at the end of the year, said Ming Ming, head of fixed-income research at Citic Securities Co., China's biggest brokerage. He added that the government could roll out more deleveraging measures by the end of this year.
Previous parts of the campaign have included a spotlight on entrusted investments -- funds that Chinese banks farm out to external asset managers -- which are big investors in corporate bonds. Authorities have also attempted to discourage the proliferation of wealth-management products, and added curbs on what money market funds can buy. The Shanghai Securities Times cited Ji Zhihong, head of the PBOC's financial market department, as saying that the nation will further boost oversight of Internet finance misbehavior and guard against systemic financial risks.
"The deleveraging campaign hasn't even gone half way, and the risk of banks redeeming entrusted funds could surface at the end of this year," said Qin Han, chief bond analyst at Guotai Junan Securities Co. in Shanghai. "The chance of a selloff in corporate bonds is increasing, which will result in a widening of their yield premium over sovereign notes."
— With assistance by Tian Chen, and Judy Chen
Before it's here, it's on the Bloomberg Terminal.
LEARN MORE