business
Your Evening Briefing
Here are today's top stories
Bloomberg News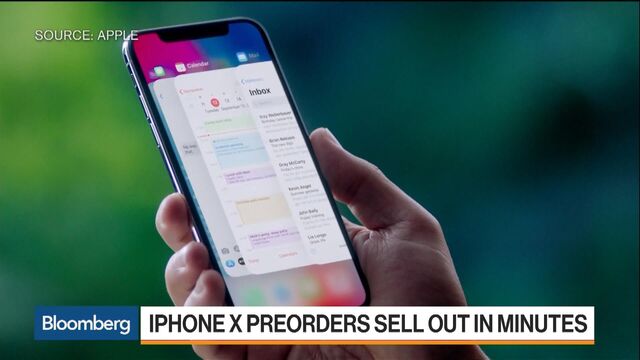 Want to receive this post in your inbox every afternoon? Sign up here.
The week is ending on a high for Jeff Bezos, who is on track to become the world's richest person after Amazon's latest surge boosted his fortune above $90 billion. It's the second time he's surpassed Bill Gates, who is making the race much easier by giving away large chunks of his money.—Katie Robertson
Tech stocks soar after glowing earnings reports. A strong dose of computer and internet earnings woke tech stocks from a moribund week, sending the Nasdaq 100 Index to its best performance in eight years relative to the broader market and putting fears of a FANG rout to bed, at least for a day. The S&P 500 Index also hit a new high. Shares in Amazon, Microsoft and Alphabet hit records Friday after the technology giants reported strong revenue and profit growth for another quarter.
Trump leans toward Jay Powell as next Fed chair. President Donald Trump is said to be favoring the current Federal Reserve Governor to lead the central bank, though the decision isn't final and the president could change his mind. Trump's preference for Powell dims current Fed Chair Janet Yellen's chances for a second term. The president has promised to make a decision soon.
Want an iPhone X? Hurry up and wait. Apple began accepting early orders for its new smartphone at 12.01am in California. Within minutes, shipping times quickly lengthened to as much as six weeks in the U.S., signaling supplies will likely remain tight as the new device goes on sale Nov. 3.
The "Stranger Things" sweater is just the start. The Christmas sweater inspired by the hit show, available at Target, is a sign of Netflix's goal of becoming a multifaceted media empire. Netflix has struck deals for "Stranger Things" coffee mugs, action figurines and T-shirts, and has licensed three board games. Opening up new revenue streams would also reduce some pressure on the company to beat subscriber forecasts every quarter.
A company added the word "blockchain" to its name and saw shares surge 394%. British company On-line had its best day on record Friday after it announced plans to change its name to On-line Blockchain. The shares pared gains after the company published a follow-up release cautioning investors that the development of its blockchain product is still at an early stage. 
Why the Kardashians may never go away. Sliding ratings haven't stopped the reality TV family from getting a new $100 million contract. E! is betting fascination with the spectacle will continue for at least a few more years, despite average viewership dropping and most of the spinoffs failing to survive. The network, however, remains on the lookout for an eventual prime-time successor to the Kardashians.
A former Blackrock executive is raising one of the biggest marijuana funds yet. Private equity fund MedMen, which gets its Wall Street bona fides from co-chairman Chris Leavy, plans to raise $250 million to invest in marijuana businesses—a goal that would be a milestone for an industry still shunned by financial institutions skittish about a product that's illegal under federal law.
These are the best après ski bars on Earth. The best bars used to be concentrated in Europe, but the universally appealing phenomenon of drinking on a mountainside has found a home in ever high-altitude corner of the globe. We've rounded up the best place for post-piste revelry around the world, from Switzerland to Argentina.

Before it's here, it's on the Bloomberg Terminal.
LEARN MORE