Treasuries Gain After Report That Trump Is Leaning Toward Powell for Fed Chair
By and
Potential for continuity with Yellen era steepens yield curve

Yields fall from seven-month high, while dollar pares gain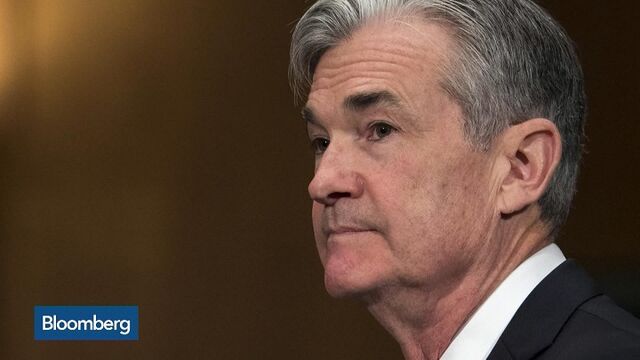 Treasuries rose, pushing yields down from seven-month highs, on a report that President Donald Trump is leaning toward nominating Federal Reserve Governor Jerome Powell to lead the U.S. central bank, a move that would signal continuity for monetary policy in the world's biggest economy.
Benchmark 10-year yields fell three basis points to 2.43 percent, and the Bloomberg dollar index pared gains. Yields had touched the highest since March earlier on Friday, weighed down by a stronger-than-forecast U.S. growth report and as speculation percolated that Trump might still choose economist John Taylor, who's seen as more hawkish than current Chair Janet Yellen.

Powell, however, is seen as likely to maintain Yellen's gradual approach to lifting rates and unwinding the Fed's $4.5 trillion balance sheet. Policy makers' latest projections point to a hike in December and three more by the end of 2018.
"It's almost more about John Taylor than it is about Powell, reversing some of the likelihood that Taylor would be taking the reins," said Michael Lorizio, a senior trader at Manulife Asset Management, which oversees $370 billion. "Powell, while he may differ from Yellen a bit in terms of regulation, in terms of the forward guidance, they would be taking a similar path."
Gains in Treasuries were led by the belly of the curve. Five-year yields fell four basis points to 2.04 percent, pushing the yield curve from five to 30 years to the steepest in two weeks.
Futures volumes surged as traders adjusted to the speculation that Powell was on the cusp of the nomination.
— With assistance by Edward Bolingbroke
Before it's here, it's on the Bloomberg Terminal.
LEARN MORE