Christie Says He's Not Sure Trump Will Seek Second Term in 2020
By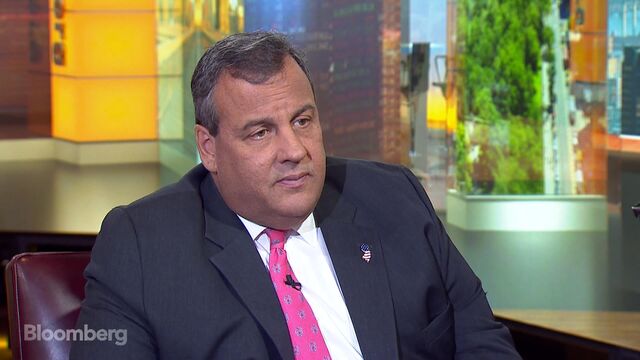 New Jersey Governor Chris Christie said he'd back Donald Trump again if he runs for a second term, but he isn't sure the president would want another four years in the White House.
"If he runs again I would support him, yes, but I'm not so sure what would happen," Christie said during an interview Friday on NBC's "Today" show. "Four years is a long time, and especially for someone who has not spent a lifetime in politics, so I think those years affect him differently, so I'm sure the president will make whatever decision is best for him and his family and the country."
Trump has already begun raising money for a re-election campaign. He's taken in $22 million for his campaign, including $14.2 million that came via his joint fundraising committees, which also benefit the Republican National Committee. Overall, Trump's three committees have raised $37.6 million, according to Federal Election Commission records.
Christie's endorsement of Trump in February 2016 following his own disappointing sixth-place finish in the New Hampshire primary made him the nation's first sitting governor to back the former reality-TV host. During the campaign he was a regular advocate for Trump at events and on television.
Since winning the presidency, Trump's approval ratings have been at historic lows. In the latest Gallup tracking poll conducted from Oct. 24-26 his approval rating was 36 percent with a disapproval rate of 58 percent. He's currently facing divisions within his party as it heads into a debate on overhauling the U.S. tax code, and he's faced multiple probes over potential Russian meddling in the election.
Christie logged a record-low approval rating of 15 percent in a Quinnipiac University poll released Oct. 25. Eight in 10 New Jersey voters said they disapprove of his job performance. On "Today," the governor attributed that to dissatisfaction with his presidential run, his Trump endorsement in the heavily Democratic Garden State and anger over the so-called Bridgegate investigation of politically motivated traffic delays in 2013.
"I think the combination of those three things, all three of which had really nothing to do with the execution of my job, impacted people and the way they felt about me," he said.
— With assistance by Bill Allison
Before it's here, it's on the Bloomberg Terminal.
LEARN MORE