Why a 'No-Deal' Brexit Doesn't Always Mean There's No Deal
By and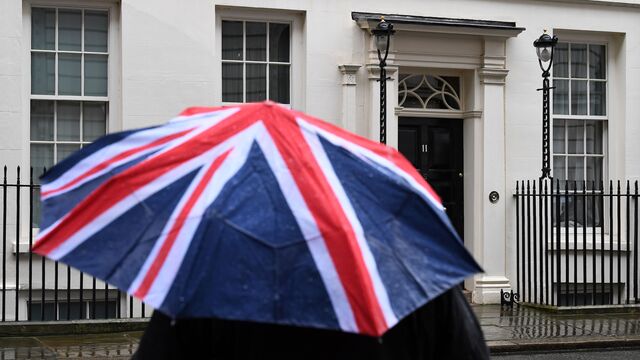 U.K. politicians have been talking up the prospect of a no-deal Brexit, partly as a negotiating tactic. But it's increasingly clear they don't really mean Britain should leave the European Union without any kind of deal at all.
Officials have started to explain that even in a no-deal scenario, there should be agreements on crucial businesses such as data and aviation. Brexit Secretary David Davis, who says a U.K. walkout from the talks has to remain an option right until the last minute, said on Wednesday that leaving without any kind of agreement is "so incredible that it's actually off the probability scale."
"Everybody talking about no deal doesn't mean no deal," Ivan Rogers, Britain's former envoy to the bloc, told a panel of lawmakers in London a few hours later. "They mean when we get to the wire, there would be a succession of mini deals that we'd be able to negotiate and the other side would be willing to negotiate."
Read More: This is What a Real No-Deal Brexit Could Look Like
Chancellor of the Exchequer Philip Hammond has a similar view: While it's "theoretically possible" that flights could be grounded in the event of hostile breakup, no one actually thinks that's where relations would end up, he said earlier this month.
Before it's here, it's on the Bloomberg Terminal.
LEARN MORE