politics
Trump Says Flake Dropped Out Because He Wouldn't Get Re-Elected
By
President says Flake and Corker now 'act so hurt & wounded'

Flake says when Trump is wrong 'you have to call him out'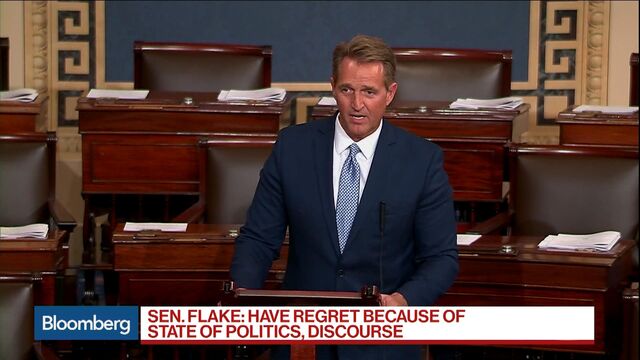 Donald Trump lashed out against Senators Jeff Flake and Bob Corker on Wednesday, after the two retiring Republicans said the president was debasing the nation and threatening its democracy.
"The reason Flake and Corker dropped out of the Senate race is very simple, they had zero chance of being elected," Trump said Wednesday on Twitter. "Now act so hurt & wounded!"
Flake, who said Tuesday he would not run for re-election next year in Arizona, appeared to agree that his criticism for the president made it harder for him to win a Republican primary.
"It's very difficult to be re-elected in the Republican party right now and Arizona in particular," he said on CNN's "New Day" program, one of several television interviews he did Wednesday morning. "It doesn't matter so much the policies you adopt or your votes, it's if you're with the president."
But Flake also said that he could not stand with the president and normalize inappropriate behavior.
"All of us have been waiting for nine months for that pivot that was going to occur -- toward more appropriate behavior and stability," Flake said on CBS's "This Morning" program. "We haven't seen it. I think it's time we stand up and be a little more forceful."
Trump also said his meeting Tuesday with Republicans was positive -- except for Flake and Corker.
"The meeting with Republican Senators yesterday, outside of Flake and Corker, was a love fest with standing ovations and great ideas for USA!" Trump tweeted.
Read More: Donald Trump Courted a Republican Rebellion. Now He's Got One
Before it's here, it's on the Bloomberg Terminal.
LEARN MORE