Banks Likely to Keep EU Access During Transition, U.K. Says
By
David Davis says aiming for outline transition deal in 1Q

Davis: Bankers should read positive Brexit 'body language'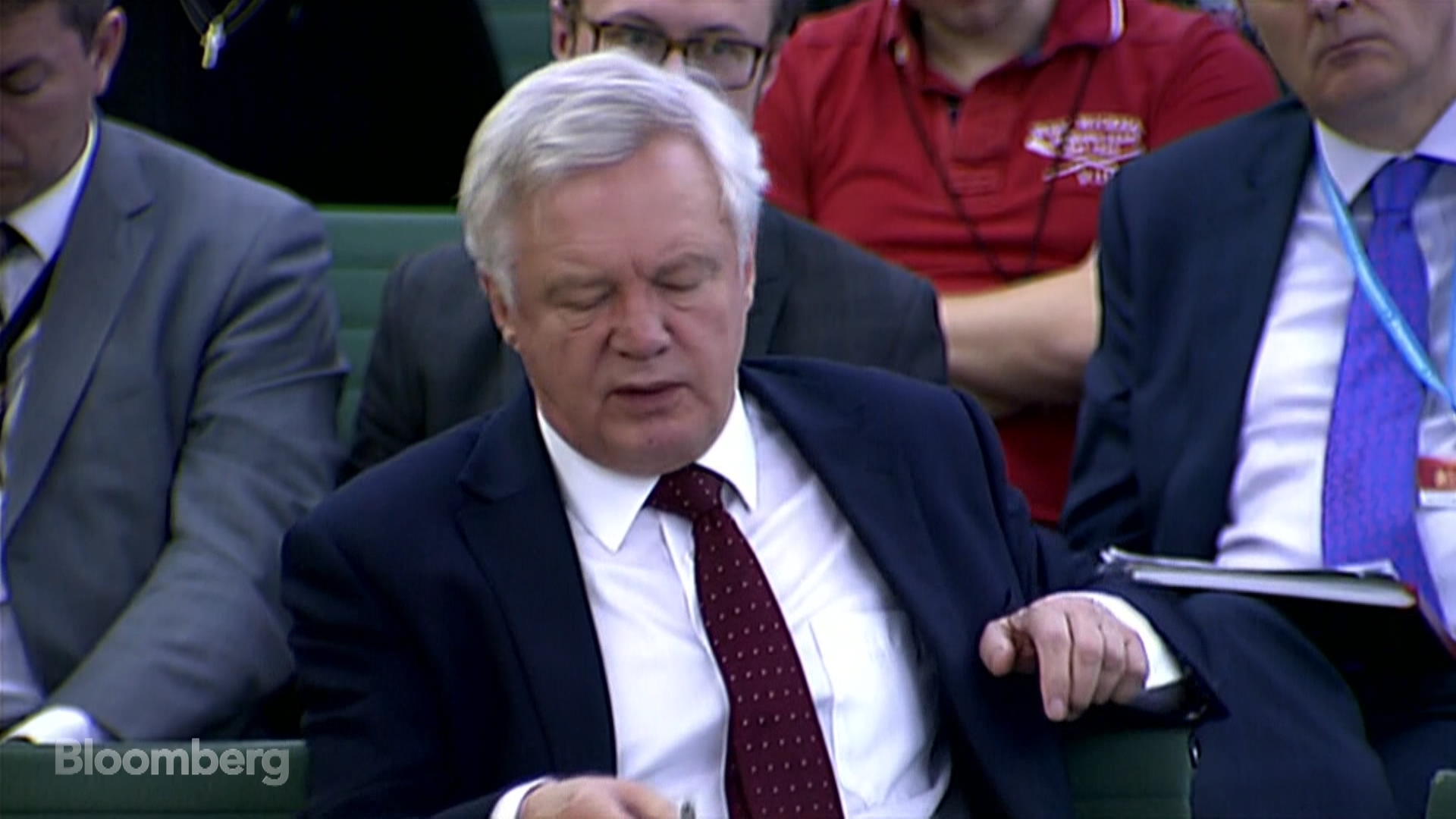 Passporting arrangements for financial services are likely to continue during the Brexit transition phase, the U.K. government said in a move intended to reassure companies considering whether to move operations out of the country.
Brexit Secretary David Davis said he expects financial-services firms to keep their existing passporting rights -- which allow London-based lenders and insurance companies to sell their services anywhere in the European Union's single market -- during a two-year bridging period after March 2019.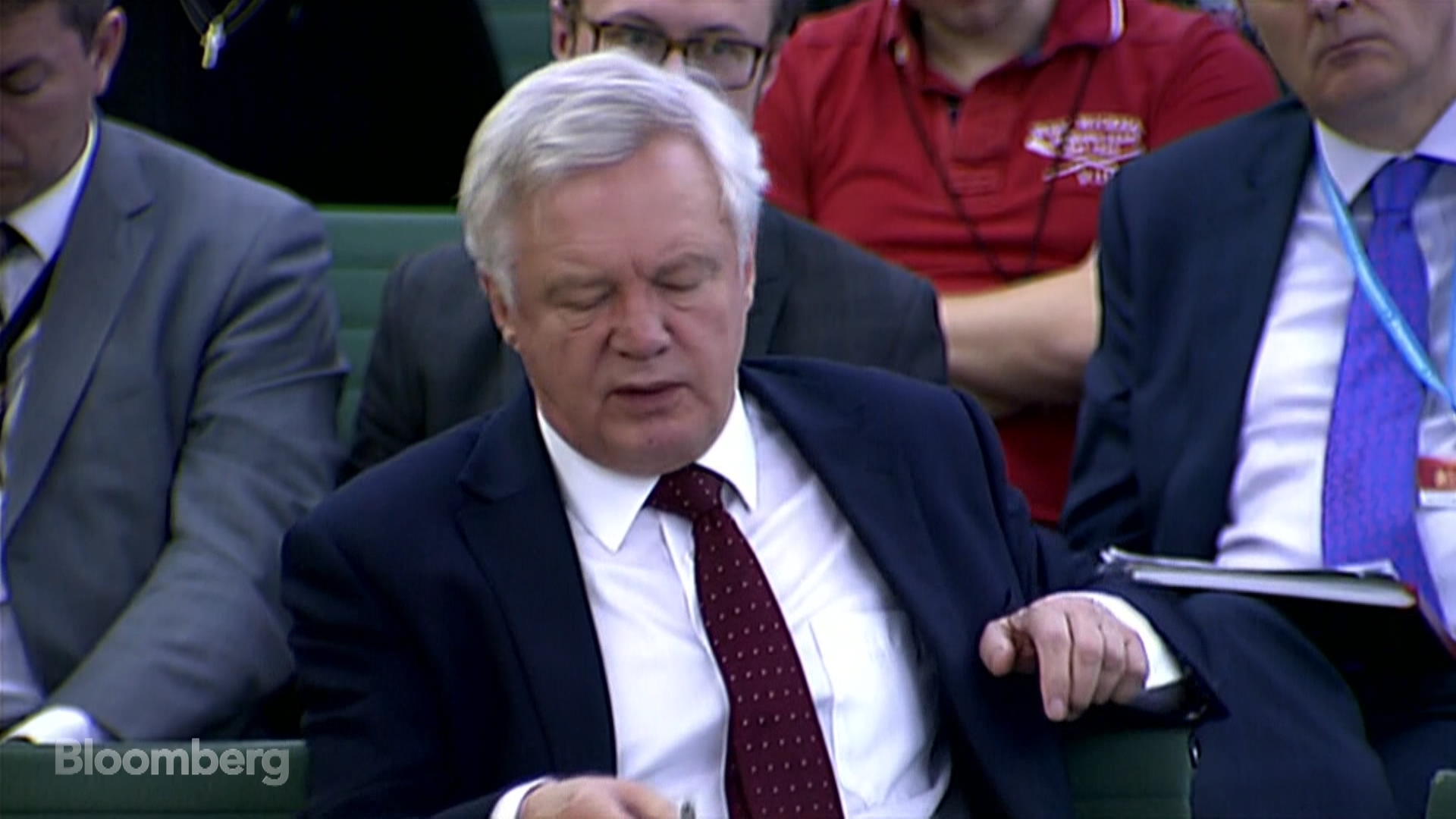 Speaking to a panel of lawmakers in London on Wednesday, Davis said he's aiming for an outline accord on the transition "as quickly as we can." If EU leaders decide to move the Brexit talks on to a trade deal in December, the minister said, he'd be seeking to get "the outlines of it agreed, if we could, in the first quarter."
While an outline agreement would be sought quickly, any transition deal wouldn't be finalized in all its detail until just before Brexit day in March 2019, Davis said, confirming comments from Prime Minister Theresa May this week. Nothing is agreed until everything is agreed, he said, citing the EU's position.
Global banks considering relocating their business headquarters to Frankfurt or other EU cities should "save their money" for now and read the "body language", which clearly signals that a transition deal will be reached, Davis said.
"All businessmen would like in black-and-white law things that will take uncertainty away from them," Davis said. "If I were being asked this in front of a bunch of American bankers, I would give them advice to save their money for the moment, at least until January."
Read more: Frankfurt Is the Big Winner in Battle for Brexit Bankers
Davis's words of reassurance come too late for some. Big investment banks headquartered in London are already pushing ahead with plans to relocate, opening trading hubs elsewhere in the EU. According to the think-tank Bruegel, London could lose 10,000 banking jobs as clients move assets out of London after Brexit. Last week, Goldman Sachs Group Inc. Chief Executive Officer Lloyd Blankfein tweeted that he'll be spending "a lot more time" in Frankfurt as a result of Brexit.
Before it's here, it's on the Bloomberg Terminal.
LEARN MORE