The World's Largest Wealth Fund Could be Advised to Dump Climate Baddies
By
Ethics watchdog looking at cement, steel, energy producers

Watchdog has narrowed textile companies to 'short-list'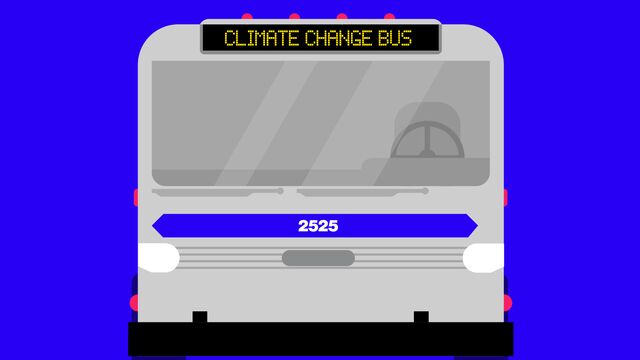 Norway's $1 trillion sovereign wealth fund may soon be advised to dump the worst emitters of gasses that contribute to climate change, according to its watchdog.
The Council on Ethics is about to put forward its first recommendations based on new climate gas emission guidelines. While a final decision is up to the fund, the proposals should come as no surprise since the investor seems "well prepared," Johan H. Andresen, the head of council, said in an interview at the council's office in Oslo on Monday.

"We're still working on this criterion, so only once we've published recommendation will people have an idea of where we'll set the thresholds,"said Andresen, whose council acts only as an adviser. "We're looking at energy, cement production and maybe steel."
The world's largest wealth fund, which is overseen by Norway's parliament, takes into account ethical rules encompassing human rights, some weapons production, corruption, the environment, coal and tobacco when deciding on its investments.
When parliament decided to cull the fund's investments in coal-based power production in 2015, the investor was "prepared and had already started to sell companies," Andresen said. Now he expects the same when the new guidelines on climate gas emissions are revealed. "They don't sit still, they assess future risk," he said.
Read more on the fund's coal exclusions here
The council is also scrutinizing textile production in parts of Asia, according to the ethics chief. After starting with a review of 300 companies, it now has a short list of "a couple of handfuls," Andresen said. Working conditions in the Gulf states, child labor and beaching of ships are also being looked at. 
The latest exclusions the fund made were in May, when it announced the divestment of Bharat Heavy Electricals Ltd. on environmental grounds, and placed PetroChina Co. and Leonardo SpA under observation.
But the fund has also said that the increasing list of exclusions -- now at more than 130 companies -- poses potential difficulties. It could trigger a need to tinker with risk parameters should exclusions skew the portfolio, central bank Deputy Governor Egil Matsen said in an interview in September.
That's not a consideration the Ethics Council worries about.
"We manage the mandate given to us by parliament," Andresen said. "We don't make these types of considerations."
Before it's here, it's on the Bloomberg Terminal.
LEARN MORE