Germany Tightens the Screws on International Funds to Turkey
By , , and
Squeeze comes as Turkey faces unprecedented break with West

EIB says current political developments in Turkey a 'concern'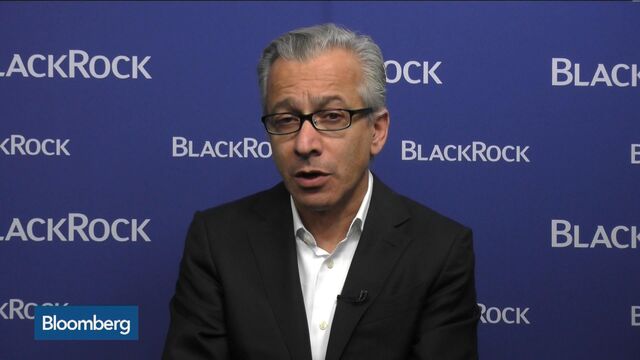 The German government is wielding its influence with international development institutions to restrict financing to Turkey over an escalating political dispute between the two countries, people familiar with the matter said.
Germany is actively working to cut funding to Turkey from the country's state-owned KfW bank, the European Investment Bank and the European Bank for Reconstruction and Development, according to more than a dozen government and banking officials, who asked not to be identified discussing the behind-the-scenes efforts. Some German commercial banks are also reviewing their exposure to Turkey, the officials said.
While none of the institutions or banks have put in place a formal freeze on funding, they've all imposed tighter restrictions, the people said. The increased scrutiny especially affects financing for companies seen as being tied to or influenced by the Turkish government, they said.
The reduction in exposure to Turkey comes amid deteriorating relations between the two governments, with German Chancellor Angela Merkel announcing last week that she will seek to curtail the European Union's pre-accession funding for Turkey. That's part of a broader break between Turkey and its traditional Western allies, including the U.S., which on Oct. 8 suspended visa services in the country. Germany is Turkey's largest economic partner by far, accounting for more than $36 billion in bilateral trade last year.
Projects on Hold
Germany's government "is closely following the political and legal developments in Turkey," the Finance Ministry said in a statement to Bloomberg. Ministries coordinate positions "and possible conclusions for the investment policy of international development banks," while loans for private-sector projects are subject to appraisal on a case-by-case basis, it said.
The Turkish lira declined after the report, dropping as much as 2.1 percent against the euro and closing at a record low on Wednesday. The currency traded at 4.4650 per euro as of 10:30 a.m. in Istanbul on Thursday. It traded 0.2 percent lower against the dollar at 3.7753. The Turkish banking index fell 0.8 percent and yields on ten-year lira debt rose 18 basis points to 11.88 percent, the highest since January.

At Germany's urging this summer, the EIB has put its Turkey projects on hold, people said. KfW has also tightened funding procedures, with approvals having to come directly from the government in Berlin, a person said. Commerzbank AG is altering its relations with some Turkish banks to mitigate reputational risk that could occur through those links, according to one person. 
Officials for KfW and Commerzbank declined to comment.
Turkey relies on continued access to foreign funds to finance its current-account deficit, one of the largest among major economies. Total private-sector debt in foreign currencies rose more than 50 percent to $233.5 billion since 2011, according to central bank data. Germany represents a key source of such funding, with German banks the second-largest providers of lending to the Turkish private sector as of August.
EIB's Concern
Funding so far this year to Turkey from the EIB, the EU's bank, has plunged to 507 million euros ($599 million), compared with 2.23 billion euros in 2016. The EIB is the world's largest multilateral lender, and is currently overseen by Werner Hoyer, a German politician from the country's Free Democratic Party.
"The EU bank is exercising utmost care in conducting due diligence appraisal of new projects in Turkey," the organization said in an email. "There is no change in the EU bank's policy in Turkey. However, the EIB views current political developments in Turkey with concern."
The same goes for the European Bank for Reconstruction and Development, where any financing for Turkish companies is being approved over German votes to deny it, according to people familiar with the process. The EBRD has a portfolio of about $8.5 billion in Turkey, with exposure to financial institutions, energy companies, industry and infrastructure. It lent $2.3 billion to Turkey last year.
"We are monitoring the situation very carefully, but we are continuing to be engaged," Axel Reiserer, an EBRD spokesman, said by telephone. "We are providing the kind of finance that the country needs, and we are working almost exclusively with the private sector."
Human Rights Record
Relations between Turkey and Germany deteriorated over the course of 2017, reaching a new low after Germany refused to allow Turkish politicians to campaign there before an April referendum to give President Recep Tayyip Erdogan more power. Erdogan responded with vitriol for his German counterparts, accusing them of "Nazism," racism and fascism.
The message didn't go over well in Germany, which has been critical of Turkey's human rights record, and in particular the arrests of journalists and German citizens. Shortly after Turkey arrested Peter Steudtner, a German human rights activist visiting Istanbul for a workshop in July, Foreign Minister Sigmar Gabriel warned against travel and investment in the country.
"One can't advise anyone to invest in a country when there is no legal certainty," Gabriel said at the time. "I therefore don't see how, as a government, we can still guarantee German company investments in Turkey."
On Wednesday night, an Istanbul court ordered the release of Steudtner and seven other suspects after months of German pressure. "This is an encouraging signal, a first step," Gabriel said in a statement, while adding that Germany will keep seeking the release of other citizens in Turkish custody.
— With assistance by Rainer Buergin, Eyk Henning, Nicholas Comfort, Aaron Eglitis, and Christian Baumgaertel
Before it's here, it's on the Bloomberg Terminal.
LEARN MORE