America's Biggest Coal Miner Is Earning More in Australia
By
Peabody's overseas unit outperformed its larger U.S. division

"We like the internal competition": CEO Glenn Kellow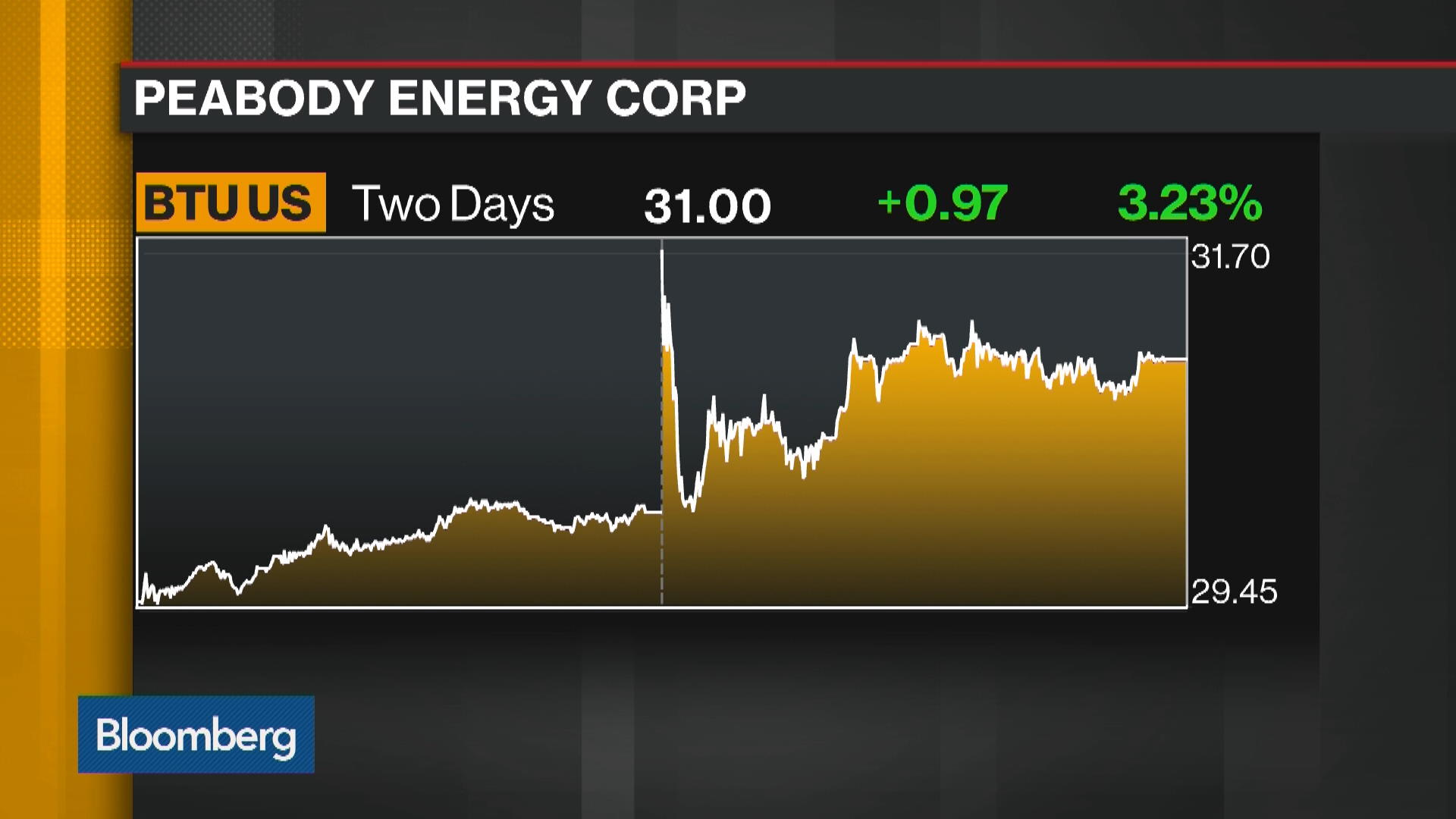 While Peabody Energy Corp. will mine most of its coal in the U.S. this year, the St. Louis-based company's Australian operations were the star of its third-quarter performance.
Peabody, a company with U.S. roots reaching back to 1883, is now pulling in more earnings from Australia, according to a statement Wednesday. That's in line with a strategy hammered home by Chief Executive Officer Glenn Kellow, an Aussie himself, since the company emerged from bankruptcy in April: Focus more on maximizing shareholder returns and less on how many tons it can dig from the ground.
Peabody plans to sell five times more coal this year from the U.S. than Australia. But all those tons are thermal coal, mostly burned by U.S. power plants, that often fetch just over $10 a ton. In Australia, about a third of Peabody's production is metallurgical coal, a steelmaking component that generally commands higher prices. What's more, its thermal coal division has enjoyed seaborne prices -- thanks in part to rising Asian imports -- much higher than in recent years.
The result: Peabody's Australian unit brought in 59 percent of the company's $411 million in third-quarter earnings before interest, taxes, depreciation and amortization. Peabody shares rose 3 percent to $30.95 at 3:06 p.m. in New York, the highest since the company emerged from bankruptcy.

Beyond that, something else struck Mike Dudas, of Vertical Research Partners LLC, on Wednesday's analyst call. Earnings at Peabody's sprawling Wyoming mines -- the source of an expected 125 million tons of sales this year -- fell slightly to $113 million. Meanwhile, Peabody's Australian thermal coal unit -- which will sell around 20 million tons this year -- saw earnings double to $98 million.
Dudas asked if Peabody's Australian thermal coal operations will soon overtake its Wyoming mines in terms of earnings. Kellow, responding in his native twang, seemed to enjoy the question.
"We like the internal competition that that brings," Kellow said.
Before it's here, it's on the Bloomberg Terminal.
LEARN MORE