Xi Shifts Focus to Tackling Growing China Income Inequality
By and
Rhetoric emphasizes tackling inequality rather than growth

Change to impact some of world's top companies, billionaires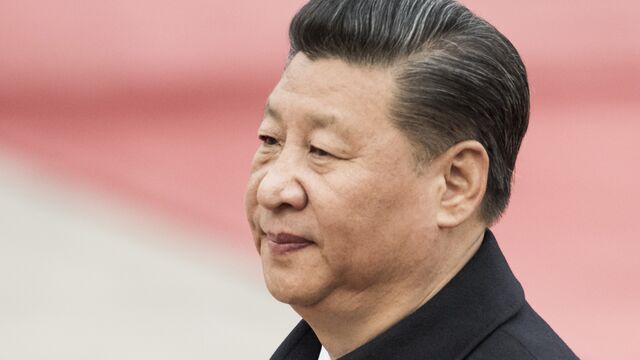 Lost in the Communist Party jargon coming out of China over the past week was a big shift for the world's second-largest economy: Tackling inequality is becoming as important as growth.
In President Xi Jinping's three-and-a-half hour speech to open the twice-a-decade party congress last week, he said China had entered a "new era" in which it must confront the challenge "between unbalanced and inadequate development and the people's ever-growing needs for a better life." That's in contrast to more than three decades of Communist Party practice in which officials were measured by their ability to hit economic growth targets.

The focus on quality of life reflects a recognition by Xi that along with China's massive increase in wealth, the demand of its citizens has changed and the division between rich and poor have widened. Failure to meet the needs of a growing middle class seeking clean air and the angst of those left behind by development risks undermining the legitimacy of top Communist Party leaders set to be unveiled on Wednesday.
"What we're seeing is a watershed moment, a new milestone," said Lu Zhengwei, chief economist at Industrial Bank Co. in Shanghai. "This is giving a clue to what the Communist Party will focus its energy on in the coming years."
The shift in Xi's language, which was enshrined in the party's charter Tuesday, will influence China's policy for decades to come. Some of China's wealthiest people and biggest companies responded immediately.
Jack Ma, China's richest person and founder of Alibaba Group Holding Ltd., told a state publication that entrepreneurs who've obtained affluence have a responsibility to help others catch up. Haier Chairman Zhang Ruimin echoed those comments. Property mogul Wang Jianlin was separately cited as saying his Dalian Wanda Group Co. has mapped out its business strategy in line with Xi's call.
"The message to the billionaires is: it's wrong to simply get rich. One has to take more social responsibility," said Hu Xingdou, an economics professor at the Beijing Institute of Technology. "The billionaires who're calling for more social responsibility are the ones feeling a sense of crisis."
Xi's administration has a track record of getting its way. After endorsing Guizhou's ambition to become China's data center capital, Apple Inc., Alibaba and Tencent Holdings Ltd. were among those unveiling plans to build multi-billion dollar facilities or research outfits in the landlocked province. Wanda set up a poverty re-education program in the region, which is home to almost one in 10 of China's poor.
As China's economy boomed, so did inequality. It has a tenth of the world's richest people, but 1 percent of households own a third of the wealth. One study showed its Gini coefficient, a measure of income inequality, has worsened to 0.61 -- well above the 0.4 level economists consider destabilizing.
Economists see several implications for companies. Lu from Industrial Bank Co. expects discussions about property taxes to emerge as soon as next year, and said the government could boost levies for environmental pollution and usage of natural resources. 
Businesses also may need to pay more for employee welfare and safety, according to Raymond Yeung, chief Greater China economist at Australia & New Zealand Banking Group Ltd. Local governments will need to do more than submit targets on growth and jobs, and smaller firms could struggle.
"This will become the cost of doing business in China," Yeung said. "Corporations will have to bear higher costs for welfare and the environment."
Before it's here, it's on the Bloomberg Terminal.
LEARN MORE