Virginia's Governor Criticizes Republicans' Economic Record Under Trump
By
Democratic governor says Trump has stalled on infrastructure

Trump's Twitter spats send bad message to investors, he says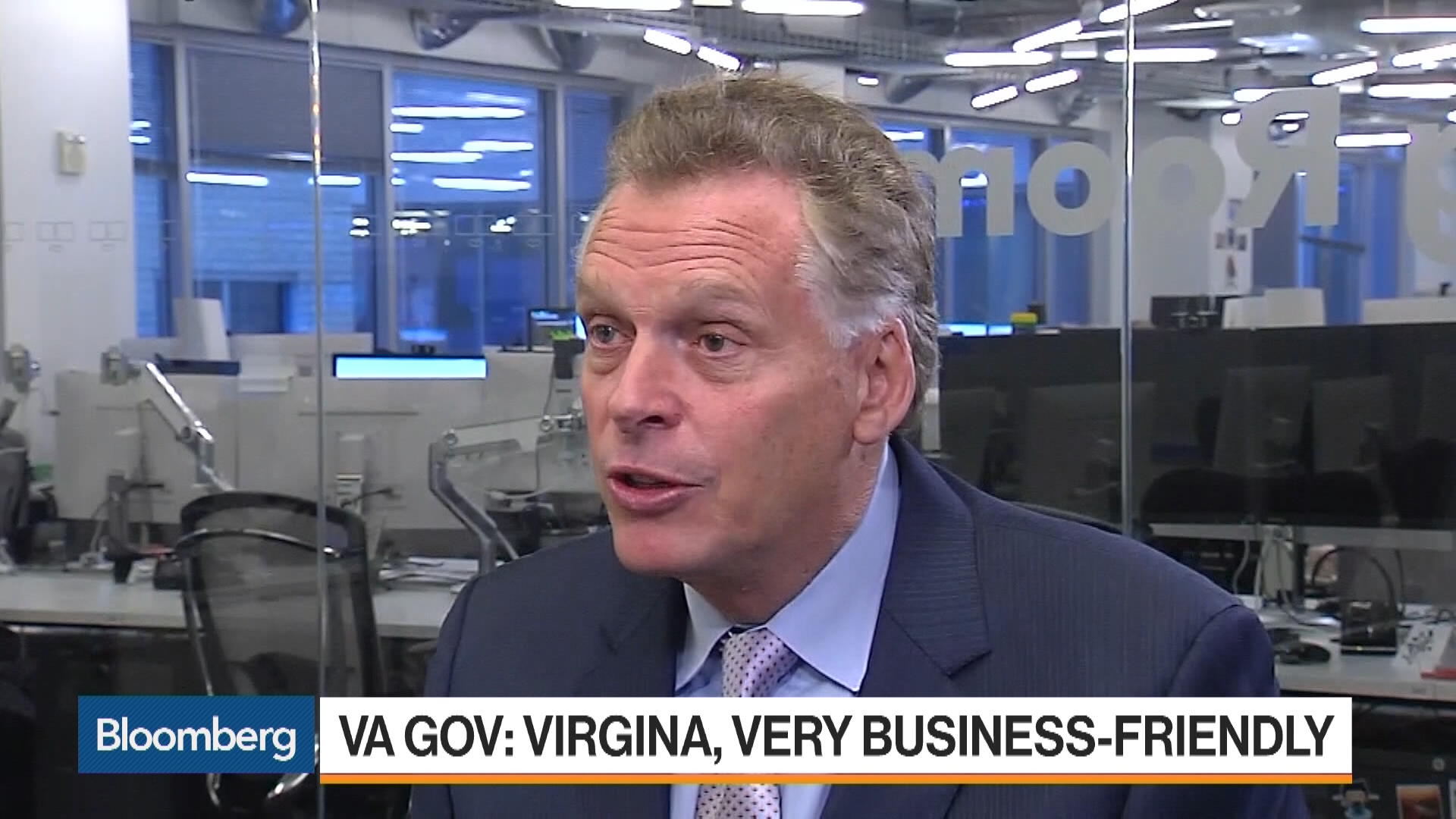 Virginia Governor Terry McAuliffe criticized President Donald Trump and the Republican-led Congress over what he called a lack of action on policies that would boost the economy - as well as some Trump policies that he said are harming job growth - adding that the nation's governors have been forced to fill this leadership gap.
"I'm disappointed and dissatisfied with Washington," he said. "I really wish the federal government was helping us. But they haven't, they've done nothing but hurt us at this point."
McAuliffe, speaking at a Bloomberg Next event in Washington, said Trump hasn't fulfilled his promises to fix the nation's infrastructure. A planned push for $1 trillion in infrastructure funding has yet to materialize into legislative action, and Trump has since balked at a revised plan to make up most of the investment with public-private partnerships. It's unclear when, given the failed health-care bill and current tax focus, an infrastructure bill could come up. The earliest would almost certainly be in 2018.
Other Trump policies, McAuliffe said, are actively hurting. The Virginia Democrat cited the White House's decision to end cost-sharing reduction payments under Obamacare, and added that Trump's hard-line immigration policy is crimping the expansion of minority-owned small businesses in his state.
McAuliffe, a term-limited Democratic governor former head of the Democratic National Committee who has been mentioned as a possible candidate for a higher office someday, spoke as a running feud between Trump and Senate Foreign Relations Committee Chairman Bob Corker reignited, with each Republican going after the other in frank and unusually open 140-character-or-less invective.
"It just sends a message out there of 'what is going on in the United States of America?' with the same people that I'm trying to close business deals with," McAuliffe said.
"I'm sick of the tweets. I really am."
Before it's here, it's on the Bloomberg Terminal.
LEARN MORE