Key GOP Tax Writer Wants Compromise on State and Local Tax Break
By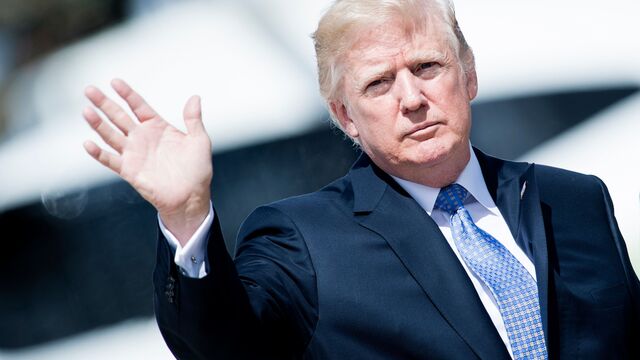 A key House lawmaker on taxes said it's important to him that Congress reach a compromise on state and local tax deductions, rather than repealing the break outright.
Representative Peter Roskam, chairman of the Ways and Means tax policy subcommittee, said Republicans are closer to a decision on the so-called SALT deduction, but it's still unclear to him how the full committee will treat the tax break. "It was just a good discussion, that's all," Roskam said Tuesday following a meeting of House GOP members to discuss the issue.
The Illinois Republican, whose constituents are above-average users of the deduction, deferred to Kevin Brady, chairman of the Ways and Means panel, to provide additional details.
The prolonged uncertainty over one of the GOP's few proposed revenue-raisers indicates the struggle facing party leaders as they seek to unify members with varying concerns while also keeping their overall plan from costing more than $1.5 trillion, as the Senate budget specifies.
Two New York Republicans exiting the meeting -- Lee Zeldin and Tom Reed -- also said they're not yet sure what party leaders will do about the state and local deduction, or when it'll be announced. A few dozen House Republicans in high-tax states are exerting pressure on House GOP leaders not to repeal the deduction, as their party's framework released in September seeks to do.
"I don't at all believe the SALT deduction should be eliminated," Zeldin said. "The best possible solution for one state may not be the best possible solution for another, so there's a lot of give and take in this process." He said Republicans plan to meet again on Wednesday to continue the conversation, and that he's currently not ready to vote for the budget resolution Thursday -- a key precursor to consideration of tax legislation.
"There would need to be more progress made in figuring out the solution on this issue in order for me to vote for the resolution on Thursday," Zeldin said. "As of right now I don't have enough answers to vote yes on the budget."
Brady said a tax bill could be released Nov. 1 if the budget is adopted this week. Adopting the budget, which has already cleared the Senate, would allow Senate leaders to pass a tax bill with only Republican votes.
Reed said various possible SALT solutions are in the mix including an income cap on who can qualify for the deduction, a credit, or some other way to recognize that two-income families "are struggling."
"We're still fine-tuning," Reed said.
— With assistance by Colleen Murphy
Before it's here, it's on the Bloomberg Terminal.
LEARN MORE