Brexit Bulletin: Back to the Brink
By
Business hopes for trade certainty dashed by link to final deal

Cabinet meets today as government under pressure to define trade goals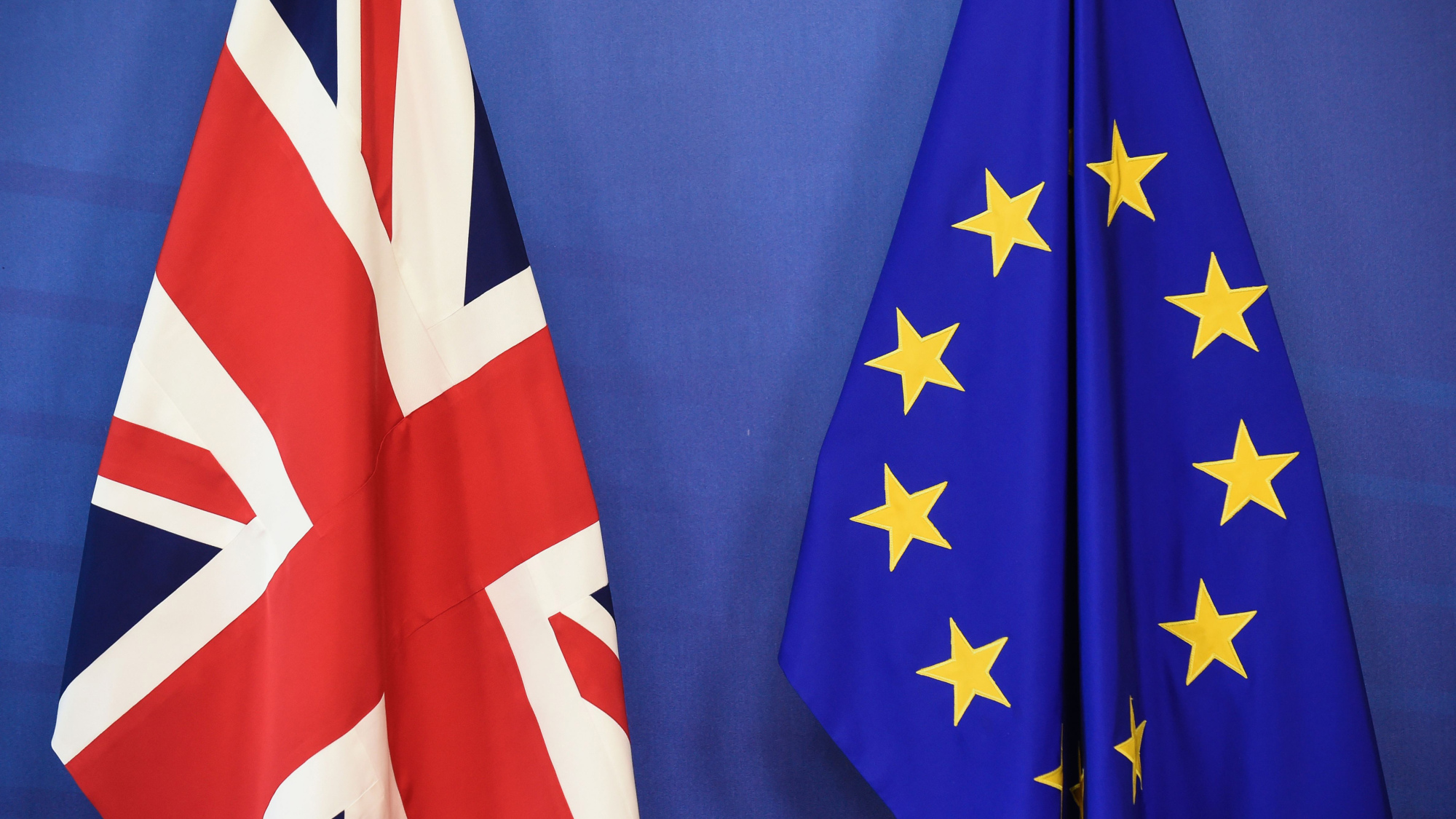 Sign up to receive the Brexit Bulletin in your inbox, and follow @Brexit on Twitter.
As businesses cry for certainty on Brexit, Theresa May's message on Monday was stark: there won't be any for months.
May said for the first time that any transition arrangement for the period immediately after Brexit day, March 29, 2019, will only be agreed to as part of a broader deal – which isn't expected for another year. Businesses have been calling for a swift accord on transition that would give them breathing space. Top officials, including Chancellor of the Exchequer Philip Hammond, have encouraged them to think it's possible.
But May's comments in Parliament, three days after a European Union summit, suggest that the U.K. government has now fallen in line with what Brussels was arguing all along: "Nothing is agreed until everything is agreed." German Chancellor Angela Merkel has also been skeptical about the U.K.'s proposals on transition. May echoed the Europeans' line on Monday, saying transition can only be agreed on once it's clear where both sides are headed.

Lawmakers were visibly surprised by May's comments and kept coming back at her with follow-up questions. 
"Is it not the case that the British community will be shocked to hear the Prime Minister's words today, which seem to suggest that there will be no clarity on transition or implementation until we get a final deal in some number of months – or possibly longer – ahead?" asked Chris Leslie, a Labour lawmaker. 
The new stance also raises the pressure on the government to decide exactly what kind of trade deal it wants. The Cabinet hasn't decided yet as the debate has been focused elsewhere: firstly on whether transition was a good idea at all and latterly on preparations for the no-deal scenario. The EU side has promised to prepare for trade discussions so that it's ready in December to start negotiating if leaders green light the next phase in talks – assuming the U.K. can commit to a more generous divorce settlement, and on that the prime minister was silent yesterday.

May avoided questions from lawmakers about the failure of her cabinet to decide on the best way forward. James Slack, the prime minister's spokesman, later answered repeated queries from reporters on the subject by saying that the "cabinet discusses Brexit, and all matters related to Brexit, regularly."
Business groups didn't immediately respond to May's words on Monday. But earlier in the day they had been clear: "The key thing that would unlock that uncertainty would be a transition deal agreed rapidly," Confederation of British Industry Director-General Carolyn Fairbairn told BBC Radio. Bloomberg View argues today that Brexit talks are running out of time and must move to the next stage as soon as possible.
Brexit Latest
Hammond Up | The chancellor will be taking questions in the House of Commons at around 11 a.m. on Tuesday.
Barnier Message | EU chief negotiator Michel Barnier has been doing a European media round with a positive message. He's convinced a way forward is possible, Les Echos reports. Good relations are in the EU's strategic interests and he's confident trade talks will start before year-end, according to Handelsblatt. However, Barnier warned that the trade deal Britain can expect will be "a model closer to the agreement signed with Canada," and will be very different to the status quo, the Guardian reports. If he's around to sign the pact, that is: the Telegraph says the chief negotiator plans to step down shortly after Brexit day, thus almost surely before trade negotiations are completed.

Merkel 'Furious' | Chancellor Merkel is furious about the leak published on Monday of May's dinner with European Commission President Jean-Claude Juncker. The Frankfurter Allgemeine Sonntagzeitung reported that May begged for help and said her political enemies left her no room for maneuver. The British prime minister seemed anxious, despondent and discouraged, looking like she barely sleeps, the paper reported. The Commission denied it was the source.
Biding Time | Societe Generale still hasn't decided when it will start moving bankers from London to Europe because of Brexit, CEO Frederic Oudea said on Monday. "We still have time," he says.
More Jobs | The U.K.'s tax authority is seeking a top official to lead work on Brexit, Bloomberg BNA reports. HMRC will recruit a second permanent secretary as the agency gears up for the inevitable disruption of the divorce. 
And Finally...
Boris Johnson's speech at Chatham House on Monday was littered with his usual literary references. But one of them raised eyebrows for its Freudian potential. Speaking about Brexit, the foreign secretary used some Shakespeare as he urged the EU to speed up talks: "There is a tide in the affairs of men, which taken at the flood, leads on to fortune."
More than a few people spotted the reference, and May was asked about it in Parliament.
"Those lines, from 'Julius Caesar,' were uttered by Brutus, who went on to stab his leader and came to a sticky end himself. Is that not a perfect metaphor for the Prime Minister's predicament?" asked Labour lawmaker Kevin Brennan. May managed to laugh it off.
For more on Brexit follow Bloomberg on Twitter, Facebook and Instagram
Before it's here, it's on the Bloomberg Terminal.
LEARN MORE