T-Mobile Raises Subscriber Outlook as Sprint Merger Looms
By
Adds new customers even as rivals offer unlimited data plans

Wireless provider skips customary earnings conference call
T-Mobile US Inc. isn't letting up on competitors even while its deal talks with Sprint Corp. linger on.
After continuing to outpace rivals for customer gains last quarter with offers including free Netflix, T-Mobile increased the low end of its forecast for new subscribers this year to 3.3 million from 3 million. The company also raised its profit outlook.
The subscriber gains show T-Mobile's position of strength in merger talks with Sprint, which has lost money for a decade. In on-and-off discussions since May with Sprint's owner SoftBank Group Corp., T-Mobile's controlling company, Deutsche Telekom AG, has made clear that its U.S. unit is in the driver's seat on any deal because of its strong operations. The No. 3 and No. 4 U.S. wireless carriers have said that consolidation is necessary to compete with much larger rivals Verizon Communications Inc. and AT&T Inc.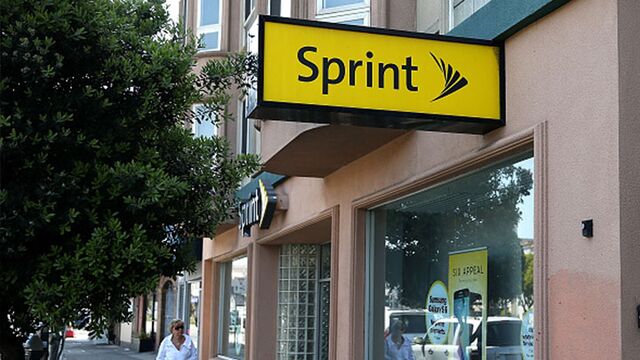 T-Mobile dropped the customary conference call to discuss the results. Sprint will report earnings Wednesday and also forgo an earnings call.
"With all the rumor and speculation out there we decided we wanted to make sure you all saw and focused on our third-quarter results," T-Mobile Chief Executive Officer John Legere said in a video that accompanied the earnings release Monday.
Deal's Alive
T-Mobile's decision to skip the call likely means a deal is still in the works, JPMorgan Chase Bank analyst Phil Cusick said in a note Monday. "We expect that since an announcement would not come before earnings, T-Mobile management decided to get numbers out as quickly as possible, likely seeing that third-quarter results were a positive."
The company in July projected adding 3 million to 3.6 million new customers. Profit is now expected to be $10.8 billion to $11 billion, compared with a prior forecast of $10.5 billion to $10.9 billion, the company said.
T-Mobile added 817,000 subscribers in the third quarter, topping the 603,000 that Verizon said it gained. AT&T and Sprint are expected to have added 117,000 and 223,000, respectively, according to analysts' estimates. AT&T is set to report earnings on Tuesday.
Shares of T-Mobile rose 1.8 percent to $61.57 at 9:48 a.m. in New York. The stock had gained 5.1 percent this year through Friday.
Before it's here, it's on the Bloomberg Terminal.
LEARN MORE