Puerto Rico's HQ2 Bid: Amazon Could Have Its Own Energy Source
By
Plan would address concerns about island power infrastructure

'We know we are the underdog,' Puerto Rico official says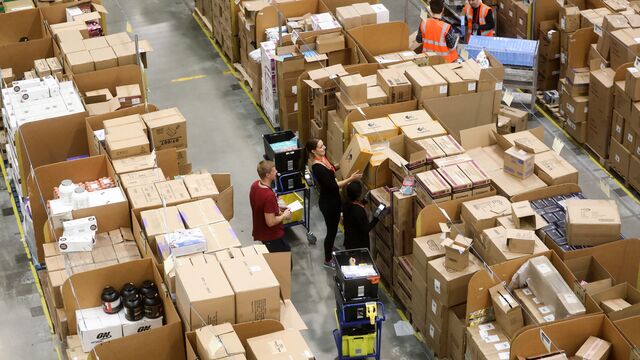 Puerto Rico's top economic development official said the government is prepared to offer Amazon Inc. its own energy grid, allowing the company to bypass the island's troubled public utility, if it decides to open its second headquarters here.
Speaking in a telephone interview Sunday, Department of Economic Development and Commerce Secretary Manuel Laboy said that was one reason the government decided to offer the former Roosevelt Roads Naval Station in the eastern municipality of Ceiba as the location of the future office, dubbed HQ2. According to Laboy, the base is tied into its own energy supply, separate from the Puerto Rico Electric Power Authority, and there were plans to expand capacity. That could include solar and battery-based generation, he said.
The island's weak infrastructure was laid bare by Hurricane Maria and the subsequent energy blackout, raising questions for a major U.S. company such as Amazon planning to create 50,000 jobs. Meanwhile, the promise of luring Amazon has created a frenzy of bids from other cities, making the odds long for the U.S. commonwealth.
"We know we are the underdog," Laboy said by phone from Ponce, Puerto Rico. "But I think that the proposal that we put together is worth a look."
Amazon would also benefit from special tax rates under existing programs known as Acts 20 and 73, he said. "I really see it as very hard for any other jurisdiction to compete in that criteria," Laboy said.
For a QuickTake on Puerto Rico's fiscal situation, click here.
Puerto Rico's economy had been contracting for essentially a decade even before the hurricane hit a month ago. Amazon's headquarters, to be built at a cost of more than $5 billion, would be just the sort of spark the island needs to help turn around its economic and fiscal situation, however much of a long-shot it is.
Quotes from this Article
Before it's here, it's on the Bloomberg Terminal.
LEARN MORE